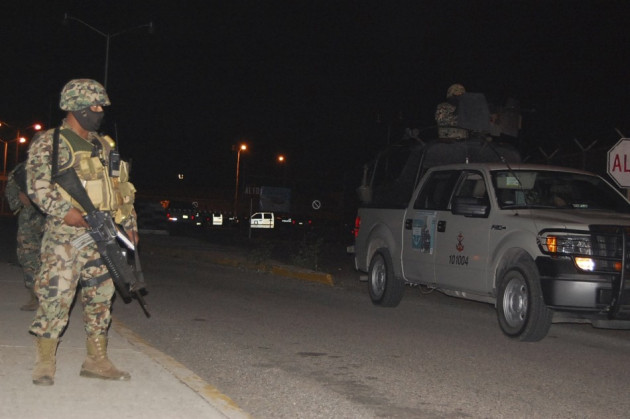 A lethal brawl between rival drug gang members in a Mexican prison has left 31 inmates dead and a further 13 wounded, according to reports.
The inmates attacked each other using makeshift weapons, clubs and stones in the penitentiary in the city of Altamira after a turf war got out of control, Tamaulipas state's Public Safety Department said.
The fight started when a group of prisoners burst into a section of the prison where they are banned and began attacking the inmates housed there.
Police and soldiers surrounded the Santa Amalia jail and eventually regained control of the prisoners.
Local media reported that the fight broke out between members of the rival Gulf and Zetas drug cartels. The state of Tamaulipas has been a battleground between the two rival drug gangs, who were once allies.
Among the dead, 22 of the inmates were serving sentences for state crimes and nine for federal offences. No other details were available.
Gang rivalries frequently spread from the street to inside prisons in Mexico. Many Mexican prisons are also dangerously overcrowded. The Santa Amalia jail, where the brawl broke out, holds 3,000 inmates, despite being designed for a prison population of 2,000.