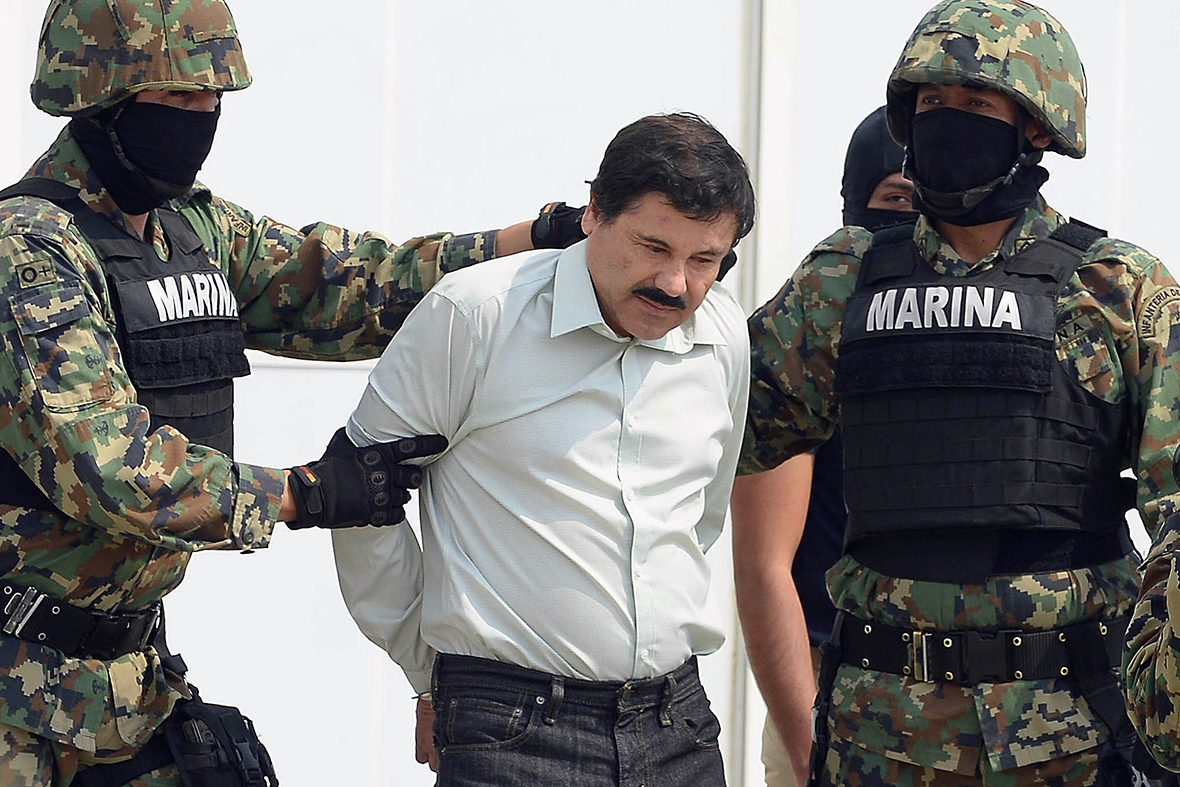 An embarrassed Mexican government has placed the country on high alert to prevent fights among rival gangs after the notorious drug lord Joaquín Guzmán, known as El Chapo, escaped from a maximum security prison.
There has been no information regarding Guzmán, supposedly the word's most-wanted drug trafficking criminal, 24 hours after he managed to flee the Altiplano jail using a 1.5km tunnel.
It is feared that the escape of Guzmán, leader of the deadly Sinaloa cartel, could stoke fresh fights among rival drug cartels in Mexico.
The government said in a statement, following a high-level security meeting, that the authorities are to "assess the progress on the search and discuss additional measures to capture this runaway delinquent". The country's Interior Minister Miguel Angel Osorio Chong has made visits to the prison after the drug lord's elaborate escape, which was apparently planned for several weeks, if not months.
Security arrangements at the bordering Guatemala have also been beefed up.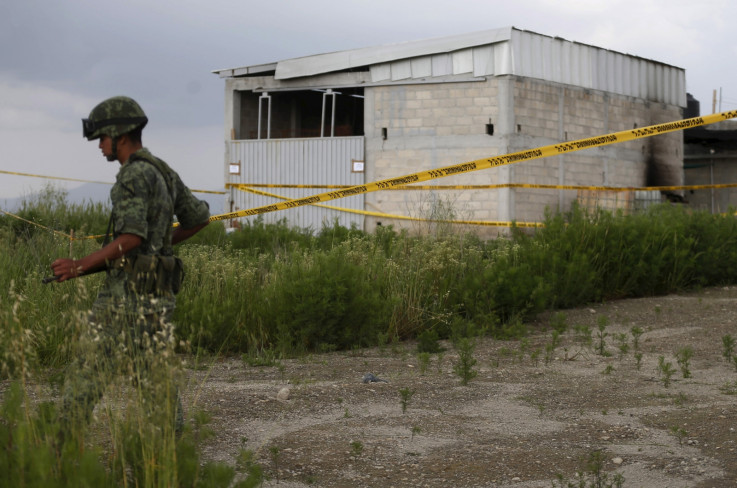 A soldier keeps watch outside a warehouse containing a tunnel, connected to the Altiplano Federal Penitentiary and used by drug lord Joaquín 'El Chapo' Guzmán to escape, in Almoloya de Juarez, on the outskirts of Mexico City

(Edgard Garrido/Reuters)
Edgard Garrido/Reuters
The director of Altiplano Federal Prison has been sacked and the government has announced a reward of 60m pesos (£2.5m, $3.8m) for anyone with information leading to Guzmán's capture. The drug lord's latest photograph was also released to identify him easily.
Meanwhile, the US has pledged to extend its assistance to recapture the world's most celebrated narco.
State Department spokesperson John Kirby told reporters: "His swift recapture by Mexican authorities is a priority for both the Mexican and the US governments."