Mexico: Man arrested after waitresses video of him 'molesting' his daughter in restaurant goes viral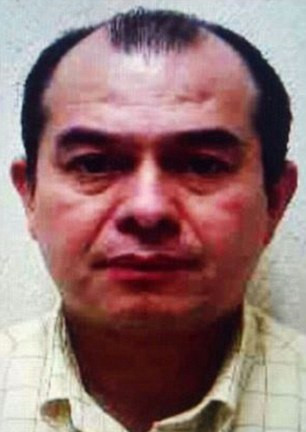 Juan Vicente Hernandez Leon, 48, was apprehended by police
Twitter/FGETabasco
A man has been arrested in Mexico after a video of him appearing to molest his own four-year-old daughter in a restaurant went viral. The graphic footage allegedly shows the man groping the little girl under the table, as she sits in his lap.
He continues to talk to the people sitting opposite him as the child's leg is exposed. A waitress at the restaurant in Villahermosa, Tabasco recorded the shocking incident on March 27and shared it on social media.
The video sparked a nationwide manhunt as horrified social media users called for the alleged child molester to be brought to justice. Internet activist group Anonymous joined the campaign to locate him.
Police have confirmed that they have identified the man as Juan Vicente Hernandez Leon, Mail Online reports. The 48-year-old was apprehended as he attempted to catch a bus to Mexico City.
It is thought that he was fleeing a warrant that had been issued for his arrest after he was identified from the video clip.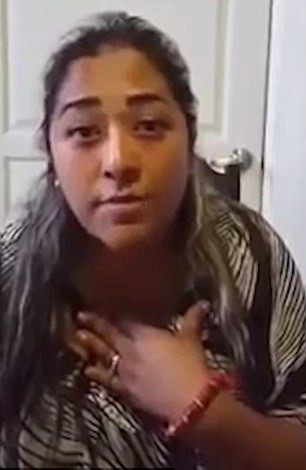 Silvio Algomeda defended her husband in a video posted on Facebook
Facebook/ Silvio Algomeda
Tabasco state police tweeted: "Juan Vicente Hernandez Leon, the alleged paedophile relating to the case of a video in a restaurant in which he was seen with his hand under the clothes of a minor, was arrested on the afternoon of April 11, when he was travelling by bus."
Prosecutor Fernando Valenzuela Pernas said in a press conference that the girl has been taken into care after undergoing medical checks.
Following Hernandez Leon's arrest, a woman claiming to be his wife defended him in a video.
In the video, Silva Algomeda denies that her husband was touching the child inappropriately, claiming that "a malicious person" was causing "moral damage" to her family.
"Do you think that the child would have been so calm if my husband had been touching her inappropriately? Of course, she wouldn't, the girl would have reacted."
She went on to claim that the little girl is suffering psychological damage after being separated from her family.
Paedophilia in the state of Tabasco carries a sentence of up to 20 years in prison.