Hundreds of people filled the streets of Mexico City, in a celebration of the mariachi national day. Mariachi musicians marched in procession to the Basilica of Our Lady of Guadalupe, to celebrate their patron Saint Cecilia on 22 November.
There, they heard mass, were sprinkled with holy water and performed a number of traditional national songs.
Alfredo de Luis Gonzalez, of the Blanco y Negro mariachi band, said: "The mariachi are part of heritage for all of mankind; there are Japanese, Dutch, French, Colombian, Chilean, Venezuelan, Central American, and so it would be very difficult for the tradition to come to an end".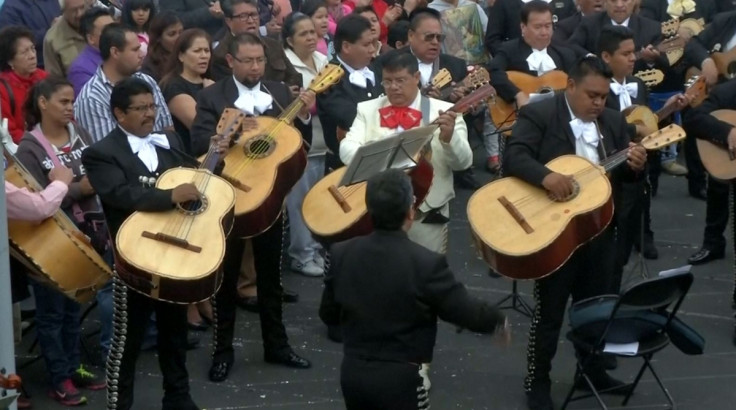 The mariachi musicians were wearing their traditional clothing of cropped jackets and wide sombreros, and carried instruments including guitars, violins and harps. The day ended with a parade and a concert at the Plaza Garibaldi.
22 November has become a day of celebration for the mariachis, after they originated in the western state of Jalisco in the 19th century. The name "mariachi" came from French soldiers who arrived in Mexico in the 1800s and called the musicians "marriage", the French word for wedding.