Mexican President Enrique Pena Nieto called US President-elect Donald Trump and congratulated him on his win on Wednesday (9 November). The Mexican leader said that the brief telephone conversation with the Republican was "cordial, friendly and respectful" and revealed that the two had agreed to meet before Trump officially takes over as president in January.
The 70-year-old has been hostile towards Mexicans and during his campaign he had called Mexican immigrants "rapists" and "drug dealers". Apart from stating that he would build a wall along the US-Mexico border to keep illegal immigrants out, he said that Mexico would have to pay for it.
Yet, Pena Nieto expressed hope that the two neighbours would cooperate to improve their relations. "I am optimistic. It's clear that a new phase in relations opens with the arrival of a new government, but I also think that there is a great opportunity," he said.
"Dialogue to make agreements is still the best route for Mexico, and my government will seek opportunities that benefit both nations in this new phase of bilateral relations," Pena Nieto added.
Responding to Mexico paying for the wall – shortly after Trump's win – Mexican Foreign Minister Claudia Ruiz Massieu said that her country would not fund the construction of the wall.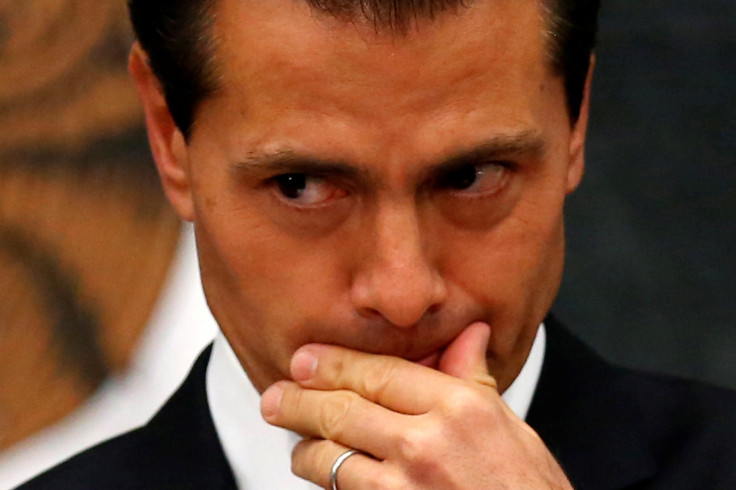 Nonetheless, the thought of Trump's entry into the White House seems to be haunting Mexican nationals living in the US. Mexico's interior ministry has reassured that even though deportations would increase under Trump's presidency, the process will not begin quickly.
"We will have for the next four years, at least, a president of the United States who actively campaigned and centrally campaigned against Mexico's interests. Full stop. Period. It's an unmitigated disaster for Mexico," said Jorge Castaneda, the country's former foreign minister who is currently a professor at the New York University, according to the Washington Post.