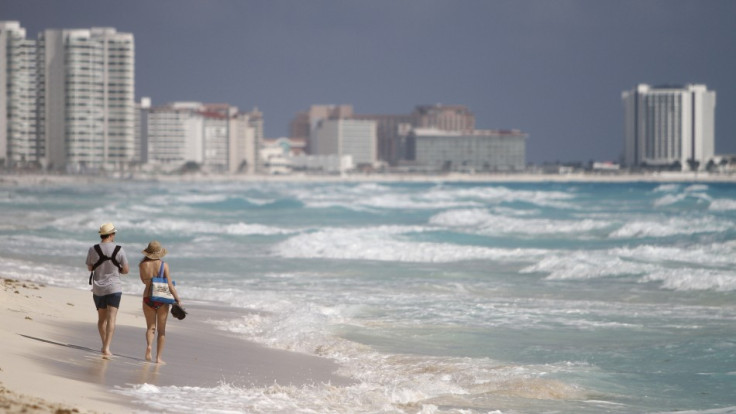 More than half a million tourists, including some 77,000 people on traditional spring breaks, visited Mexico during Spring Break, showing an increase in numbers by over 7.2 percent over the same period last year, according to Mexico's Ministry of Tourism.
The most visited beach and resort destinations were Cancun and the Riviera Maya, with over 50,000 arrivals in the aforementioned period, which represents an increase of about 8.4 percent from 2011. Puerto Vallarta and Nueva Vallarta welcomed 15,503 tourists (an increase of 7.3 percent), the ministry said in a statement.
The increase in spring break travellers is not a new one; the figure has been rising, year-on-year, despite a continued stream of negative media coverage concerning drug wars and constant travel warnings issued by different governments to avoid all but the most necessary travel to those parts of Mexico which are at a greater risk of drug-related violence.
According to UK's Foreign & Commonwealth Office (FCO), approximately 300,000 British nationals safely visit Mexico each year but it doesn't rule out the risk factors involved.
"While British nationals are unlikely to be specifically targeted, there is always a risk of being in the wrong place at the wrong time," the FCO states. Meanwhile, the US Department of State's travel warning for Mexico further highlights the threat to tourists from narcotics-related violence.
"According to the most recent homicide figures published by the Mexican government, 47,515 people were killed in narcotics-related violence in Mexico between December 1, 2006 and September 30, 2011," it states.
However, drug-related violence is concentrated only in specific areas and according to official FCO estimates, about 70 per cent of homicides committed since December 2006 have taken place in only 85 of the 2,438 municipalities around Mexico. Also, according to the FCO, at least 89 per cent of the dead are suspected gang members killed in turf wars between the different organisations that compete for control of trafficking routes into the US.