Mexico has warned of striking back if the US imposed a border tax on Mexican imports to pay for a border wall. If required Mexico could respond in kind and place tariffs on exports to the US on selected goods its businesses depended most upon, Foreign Minister Luis Videgaray said on Friday (24 February).
"Without a doubt, we have that possibility, and what we cannot do is remain with our arms crossed," Videgaray said. "The Mexican government would have to respond."
Videgaray's remarks is said to have hardened Mexico's defiant tone since its President Enrique Pena Nieto called off a meeting with his US counterpart in January over the wall dispute.
The foreign minister's comments came hours after US President Donald Trump said the border wall between the two nations would be built soon and ahead of schedule.
Speaking at the Conservative Political Action Congress (CPAC) in Maryland on Friday, Trump reiterated that he would put Americans nationals first.
"We're building the wall. In fact, it's going to start very soon. Way ahead of schedule. It's way, way, way ahead of schedule," Trump said.
The US Customs and Border Protection said it plans to start accepting proposals from March for the design of the border wall to pick vendors. By 20 March, the department hopes to have a shortlist of the best designs.
According to the Department of Homeland Security, the cost of the border wall would be around $21.5bn (£17.2bn), Reuters reported. This figure is thought to be much more than Trump's estimated cost of $12bn.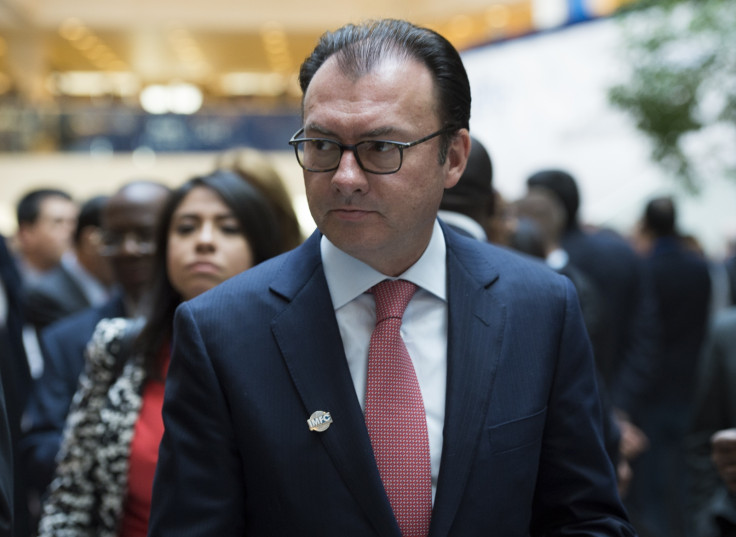 Trump had suggested a 20% tax on imports from its southern neighbour to pay for the construction of a border wall. Mexico has rejected Trump's claim that it would pay for the wall.
In response to this tax, Videgeray said: "Mexico believes in free trade ... will face this as a reality and not just as a rhetorical threat because we have realised that rhetorical threats come and go."
Videgeray had earlier identified states like Texas, Iowa and Wisconsin as Mexico's possible targets to take retaliatory action by levying tariffs, BBC reported.
According to the US Department of Commerce, Texas sees Mexico as its top destination for exports, with goods worth $92.4bn exported to the South American nation in 2015.