Mexico border data not being used to show how Trump's wall would work
Government report says impact of barriers on US-Mexico border 'have not been assessed'.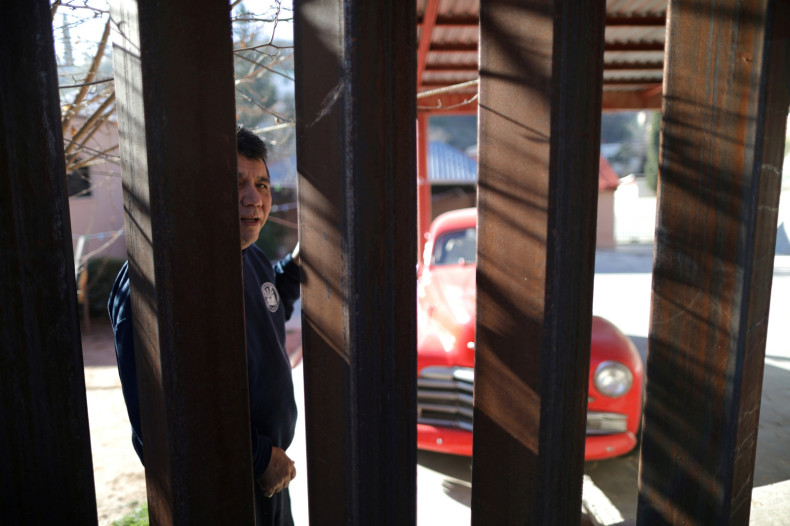 America's border service isn't using its data to show how President Donald Trump's proposed wall on the US-Mexico border would actually stop illegal immigrants, according to a government report.
The US Customs and Border Protection (CBP) "collects data that could help provide insight into how" Trump's border fence would stop illegal crossings from Mexico, said the report published on Thursday (17 February).
"Fencing is intended to assist agents in performing their duties, but its contributions to border security operations have not been assessed," found the US Government Accountability Office (GAO) report.
The CBP, it added, "has not developed" a system to actually show the best places to shore up the border fence to keep people out.
The US Department of Homeland Security supports the report's calls for the CBP to actually measure the success of roughly 1,129 km of barriers and fence that already exist in stopping illegal border crossings out to find out what works.
The data CBP already holds could be used to see how the barrier already there "diverts illegal entrants into more rural and remote environments, and border fencing's impact, if any, on apprehension rates over time."
Right now, that's not happening. The data, it said, needs to be used to show where deploying Trump's proposed border wall would be effective against the 2.1 million estimated known illegal entries along the US-Mexico border made between 2013 to 2015.
For example, the report said, the agency doesn't known why its agents in Yuma had a 81% apprehension rate and agents in El Paso a 17% apprehension rate when both borders were covered by the same modern fencing. The data would show the impact of $2.4bn worth of fencing, gates, roads, bridges, lighting, and drainage infrastructure build between 2007 and 2015.
Last week Reuters revealed on 9 February that the "wall" proposed by president Trump — which he has indicated would be very much like a barrier separating parts Israel from the Palestinian West Bank — would cost as much as $21.6bn (£17.3bn) and take more than three years to build.
The cost is nearly double the $12bn estimate Trump made during his campaign and more than the $15bn estimate cited by Republican Senate Majority Leader Mitch McConnell.
The internal plan, drawn up by the US Department of Homeland Security, details what it would take to seal the entire 2,000 km-long border — as per the president's plan — in three phases of construction ending in 2020.
Soon after the cost of the internal plan was revealed, President Trump took to Twitter to say that the wall's costs will come down when he gets involved in the designs and negotiations. "Just like with the F-35 FighterJet or the Air Force One Program, price will come WAY DOWN!" Trump said.
One way to cut costs would be to shore up the wall at key locations where crossings are most frequent. Yet the GAO report said that US Homeland Security won't have the data ready to go until December 2017. This could potentially delay the wall's design and construction.
The data it said is necessary, the report found, "to make resource allocation decisions with the best information available."