MH370: Alien abduction and Russian hijack theories offered a year after plane went missing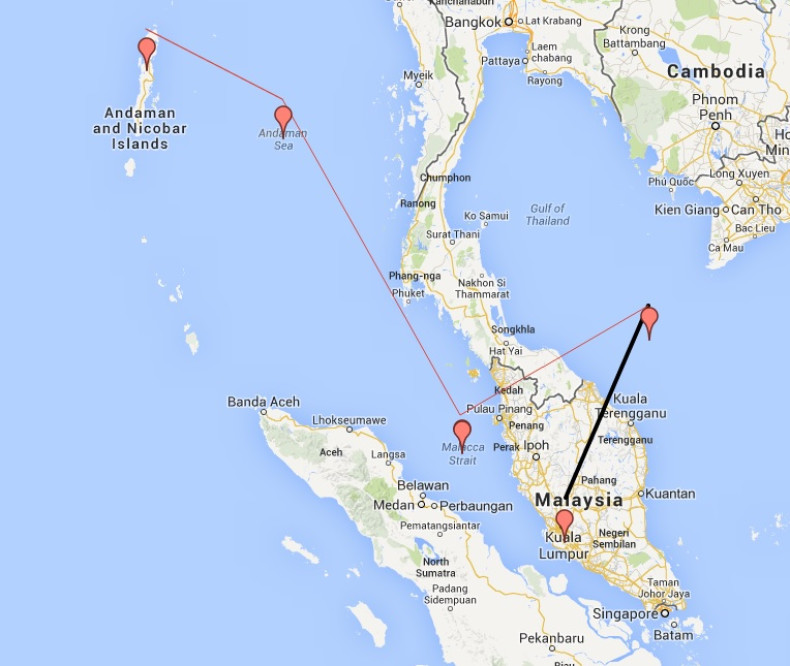 From alien abduction to Russian hijacking, many theories are being purveyed online to the still hopeful families of those who boarded the ill-fated Malaysia Airlines Flight MH370 last year on 8 March.
A year after the MH370 vanished into thin air, the vacuum left by official investigators has been filled by amateur sleuths who have rushed in with theories ranging from the crazy to the plausible.
The Malaysian government is due to release an interim report on the investigation before the anniversary.
The debate about one of aviation's biggest mysteries where a plane simply vanished with its 239 passengers and crew has seen online proponents suggest alien abduction, hijacking by Russia and even an extreme case of the plane being shot down by Malaysia's military that failed to identify the plane.
Experts like Tim Clark, head of Emirates Airlines, have suggested that Malaysia was withholding information.
The Independent Group with satellite, data, mathematical and aviation experts has maintained that the plane is in the southern Indian Ocean, near the so-called "7th arc" currently being searched by an Australian-led international team, with whom it has been in regular contact.
But for people like Jeff Wise, an aviation expert based in New York, the answer is not so simple.
Obsessed like some others, he has even bought satellite data to confirm his theory the plane flew north along national borders to avoid radar before landing in Kazakhstan.
Wise recently published Kindle book "The Plane That Wasn't There" topped Amazon's bestseller lists.
The head of former French regional airline Proteus, Marc Dugain, has suggested the plane flew towards the US Navy base at Diego Garcia and was shot down.
Official data
The Beijing-bound Boeing 777 lost contact with air traffic control shortly after taking off from Kuala Lumpur as it flew across the Gulf of Thailand.
Malaysia's air force said its radar tracked the plane as it turned back, re-crossed the Malay Peninsula and flew out of range off the northwest coast.
Official investigators used analysis from British firm Inmarsat (ISA.L) of "pings" to its satellite from MH370 to plot two vast arcs - one to the north and one to the south - across which it may have flown.
Along with data from the plane, they concluded it had turned south and flown for hours before crashing into the southern Indian Ocean.
But that conclusion has been challenged by aviation bloggers and freelance investigators, armed with radar plots and fuel burn calculations that say otherwise.
Sarah Bajc, the partner of passenger Phillip Wood, is thankful for the persistence of the amateur sleuths.
Bajc, however, does not subscribe to IG's theory, believing that the plane is not in the southern Indian Ocean at all.
"I want an independent investigation ... perhaps led by the UN," she said. "Despite extensive efforts we still have no idea why MH370 went silent at Igari, or where the plane is now."