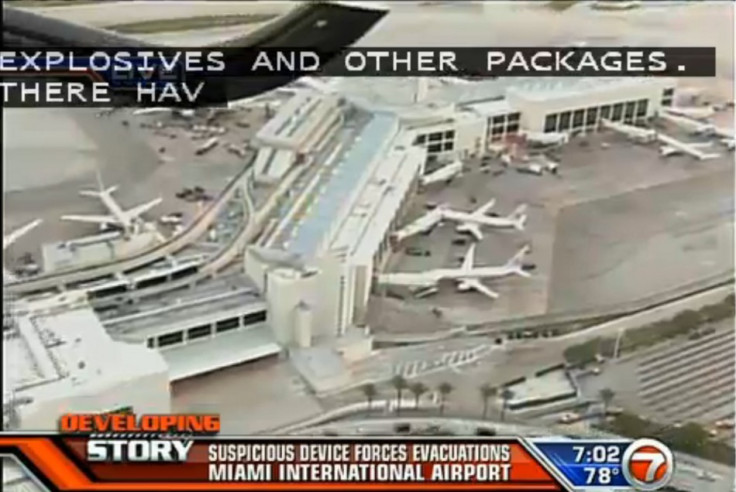 A section of Miami International Airport was evacuated following reports of a suspicious object at checkpoint.
A bomb squad was called to the scene and the inner loop was closed pending investigations.
Authorities gave the all clear less than an hour later and flights haven't reportedly been affected.
The alarm was sparked by a "grenade lighter" a traveller had with him while going through a checkpoint, officials told Fox local affiliate WSVN.
Earlier this week, the central terminal of New York's LaGuardia Airport was evacuated following a similar report. Travellers were given the all clear and allowed to re-enter after about 15 minutes.
Airports around the country are operating under a heightened security alert following a bombing that killed three people in Boston, Massachusetts on April 15.
In a separate incident a plane was stopped on the ground "out of an abundance of caution" at Boston's Logan Airport, as a precaution due to another suspicious package on board earlier this week.
The baggage was later deemed harmless, the airport said.