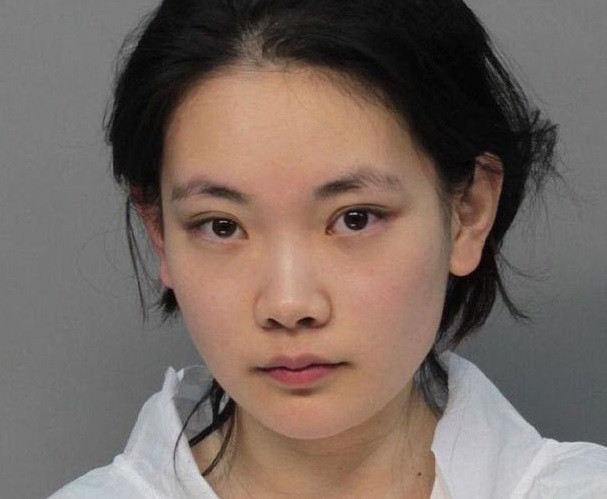 A woman was violently attacked and left bleeding in Art Basel Miami Beach gallery in Florida, but witnesses mistakenly believed it was a theatrical performance. The victim was stabbed in the arm and neck by a female assailant with a utility knife on 4 December.
The attack happened near an art installation by artist Naomi Fisher and her partner Agatha Wara. "A guy walked up to me and said, 'I thought I saw a performance, and I thought it was fake blood, but it was real blood,'" Fisher said.
The artist later told the Miami Herald that she heard a commotion and afterwards saw a woman being taken away on a stretcher by an emergency medical team, looked on by shocked patrons in the gallery. It was reported that the public also thought the crime scene and police tape cordon were part of the art exhibition.
Hollywood artist and photographer Rudy Perez was at the gallery when heard a woman cry out. "We hear a scream and I thought it was part of the exhibit. Then I see police, I see someone on the floor," Perez told CBS Local. "And I'm like, 'Is that real blood? Is that real police or part of the act?"
"She was just standing there calm. Almost smiling," he added.
Siyuan Zhao, 24, from New York, has been charged with attempted murder. Miami Beach police said before the attack, Zhao allegedly followed the victim around, bumping into her several times. When confronted, Zhao stabbed the woman in the right side of her neck and left shoulder with an Exacto knife (a short, sharp blade mounted on a pen-like aluminium body). The victim was taken to Jackson Memorial Hospital with non-life threatening injuries.
While the defendant was being patted down, Officer Delgado reported that Zhao said: "I had to kill her and two more!" and "I had to watch her bleed!"
When Zhao was taken to the police station for questioning, she admitted to stabbing the victim in order to "clean" her. The victim of the assault told police that her attacker was unknown to her.
The gallery's website says that Art Basel stages the world's contemporary art fair and includes "the newest developments in the visual arts".