Miao Deshun, the last known prisoner to be held in connection with the 1989 Tiananmen Square pro-democracy protests in China is set to be released in October. Miao has served more than 27 years in jail for his involvement in the mass demonstrations.
The Dui Hua Foundation, a US-based human rights group said Miao was initially handed a suspended death sentence for arson after he and four co-workers allegedly threw a basket onto a burning tank." His sentence was however commuted to life imprisonment and through the years, the jail sentence was reduced several times.
This year, the authorities cut 11 months off his jail time for good behaviour," the group said on 3 May. He is due to be released from Beijing's Yanqing Prison on 15 October.
The human rights group said that Miao, from the Hebei Province, was only 25 years old when he was sentenced to death by the Beijing Intermediate People's Court on 7 August 1989. He did not appeal his sentence.
It claimed that Miao is suffering from hepatitis B and schizophrenia. It is believed that Miao's family stopped visiting him at the prison 10 years ago, reportedly at Miao's request.
"We welcome this news, and express the hope that he will receive the care he needs to resume a normal life after spending more than half of it behind bars," John Kamm, the Executive Director of The Dui Hua Foundation said.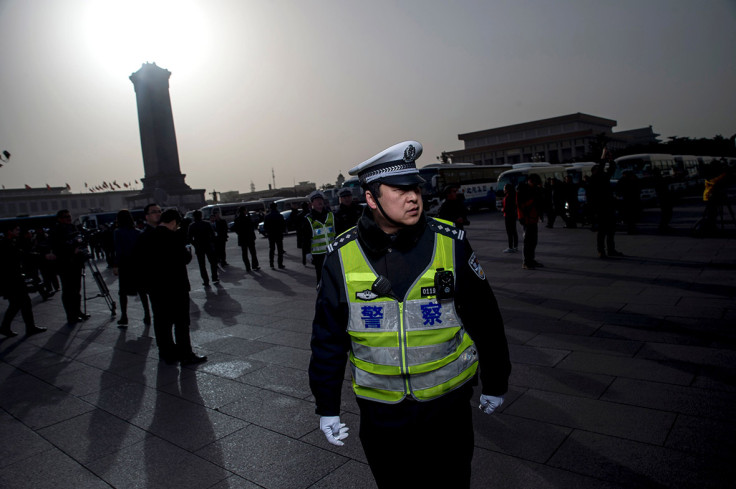 According to the foundation, Miao is the only Tiananmen prisoner known to Dui Hua to be still in prison. It says a total of 1,602 people were sentenced to prison nationwide for their alleged activities during the 1989 incident, according to provincial records.
It claims that many more were held in detention centres for long periods, or sentenced to re-education through labour. The foundation continues to see information on individuals who were sentenced to death but given reprieves and who remain unaccounted for.
During the Tiananmen Square protests, China sent in tanks to break up the student-led protests in and around the Square. Although China has not released an official death toll, estimates from human rights groups and witnesses range from several hundred to several thousands.