Tens of thousands of people attended a candlelight vigil in Hong Kong on 4 June to mark the 26th anniversary of the 1989 crackdown on pro-democracy demonstrators in Beijing's Tiananmen Square.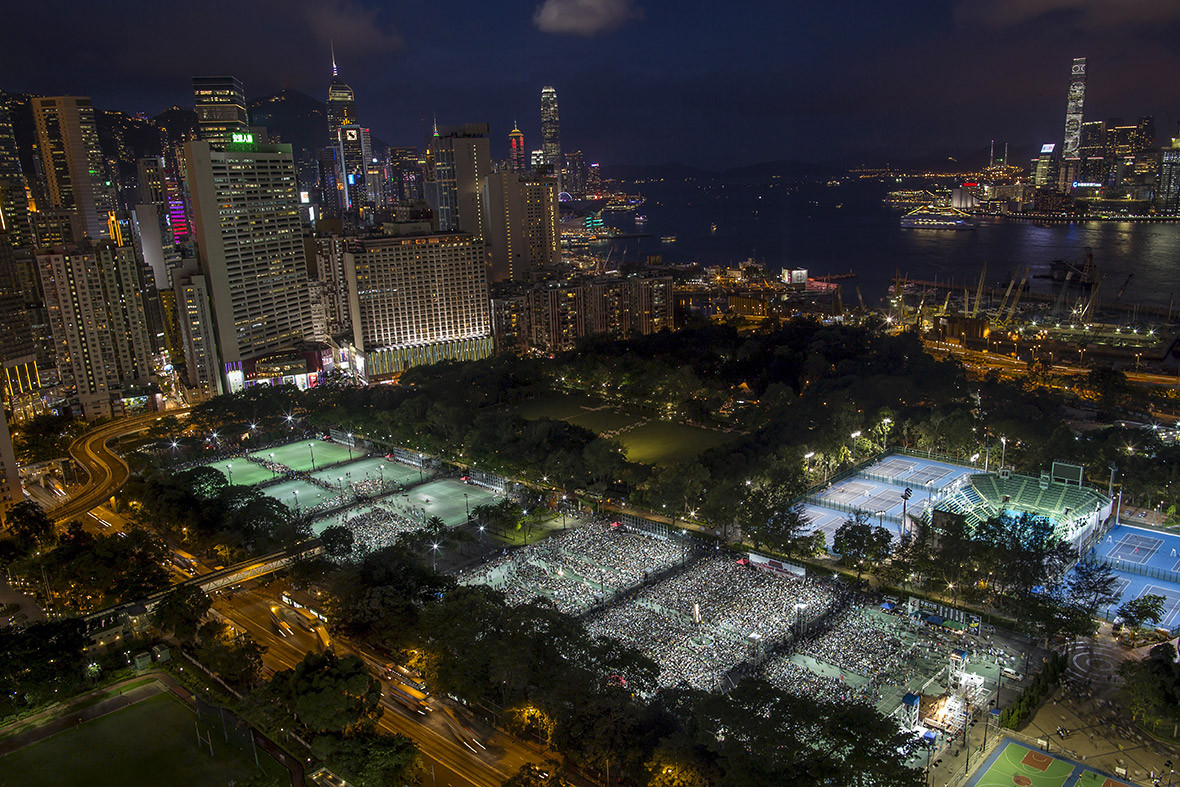 The annual vigil is the only public commemoration of the victims on Chinese soil, and the Tiananmen events remain a taboo topic on the mainland.
An estimated 135,000 protesters held candles aloft and called for the Chinese government to overturn its stance that the Tiananmen Square protests were a counter-revolutionary riot. Numbers were down on last year when the vigil drew around 180,000 for the 25th anniversary.
Vigil leaders laid a wreath at a makeshift memorial in the middle of the crowd as the names of Tiananmen victims were read out. Everyone, including the crowd, then bowed three times. The leaders then led the crowd in observing a minute of silence.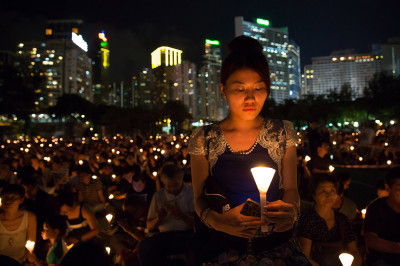 On 4 June 1989, China sent in tanks to break up the student-led protests in and around Beijing's Tiananmen Square.
China has never released a death toll but estimates from human rights groups and witnesses range from several hundred to several thousand.
The commemoration took on greater meaning for Hong Kong's youth after last autumn's pro-democracy demonstrations.
"June 4 and Occupy Central are very similar," said Otto Ng, a 19-year-old student who planned to attend the vigil for the first time. Ng said he hadn't known much about the events in Tiananmen Square but tried to learn more after last year's Hong Kong protests erupted. In both cases, "we are all students, and we are pushing for democracy and freedom," he said.
Eva Leung, 16, also attended the commemoration for the first time. "This evening's vigil adds to our desire to have a genuine democratic system," she said. Because of the Occupy Central protests, "I came to know what democracy is, and what was happening in Hong Kong."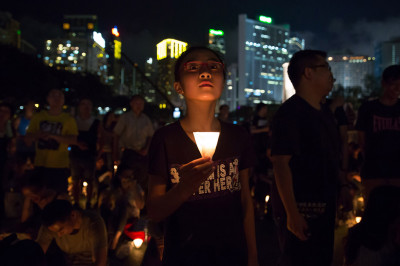 The political temperature is rising again in Hong Kong ahead of a June 17 vote on a Beijing-vetted electoral package that democrats say makes a mockery of pledges to eventually grant the city universal suffrage.
China has declined to make concessions on its blueprint for Hong Kong's leadership election, under which a 1,200-member committee, packed with Beijing loyalists, will screen two or three candidates who will compete for votes to become the city leader.
Local news reports say more than 7,000 police will be deployed to deal with expected protests ahead of the vote.