Michael is branded as terrorist in 'Odyssey' themed Prison Break revival
'It's ultimately a story about somebody coming back to life,' said creator Paul Scheu­ring.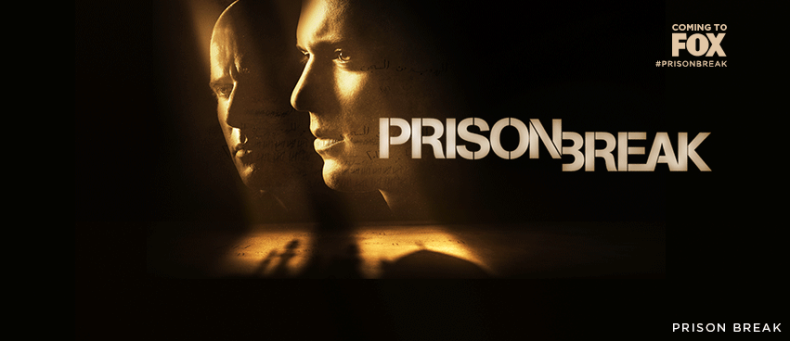 Prison Break revival series will feature the return of fan-favorite brothers –Lincoln Burrows (played by Dominic Purcell) and Michael Scofield (played by Wentworth Miller) with an Odyssey theme. In the 2017's Fox revival series, Michael will be branded as terrorist with ties to the Islamic State (Isis).
A report in Entertainment Weekly states the terrorist group is not the only big bad in the show. "In keeping with the Odyssey theme, Michael too will run afoul of a Cyclops and Poseidon," reads the report.
Previously, the magazine confirmed that the revival series will be inspired by Odyssey and that the assumed name for Michael is Kaniel Outis, a renowned terrorist. Prison Break creator Paul Scheu­ring spoke about the upcoming season theme and teased, "It's ultimately a story about somebody coming back to life. The emotional heart of it is that he left behind a wife and a son he's never seen before. [I thought] 'Hey, wait, isn't that The Odyssey?'"
Scheu­ring is using the Odyssey theme, literally, as in both cases, heroes use the assumed named Outis and resurface after seven years in the foreign land of Ogygia, attempting to get home. The plot for the Prison Break revival will revolve around Michael going on an Odyssey-inspired journey to get home to his brother, Lincoln, his former wife, Sara Tancredi and his son, Mike.
However, Michael is not the only one in danger in the show. Lincoln obtains information about Michael actually being alive in a Middle Eastern prison, and shares this information with Sara, putting both their lives in peril.
EW has released several portraits of a car chase from the premiere episode, which shows Lincoln is run off the road by new villains Van Gogh (played by Steve Mouzakis) and A&W (played by Marina Benedict). Paul Scheuring said, "If people start finding out that Michael is still alive, then it puts their larger secret agenda at risk. They'll kill anybody that finds out."
Dominic Purcell added that that being chased by was okay for Lincoln, who's "always getting himself into trouble." However the actor warned that this time around, he's "much more aware of the consequences of his actions."