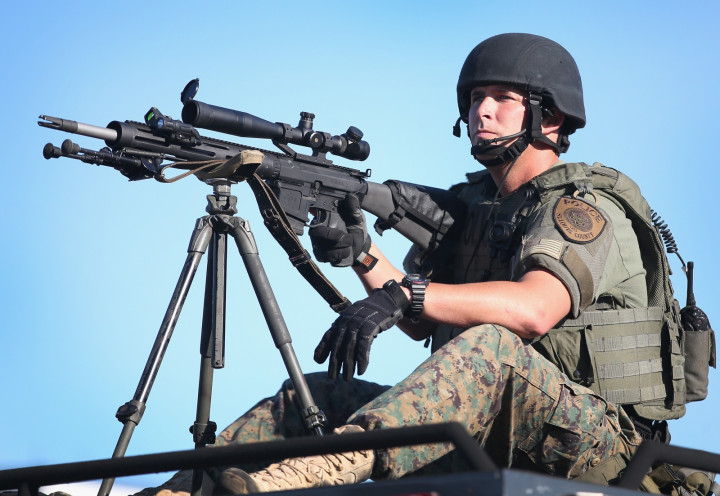 A US congressman plans to bring in a bill that will restrict a programme providing military equipment to local police forces like those seen in Ferguson.
The Democrat representative for Georgia, Hank Johnson, has criticised the "militarisation" of police forces in the wake of the protests in the Missouri town following the shooting of 18-year-old Michael Brown.
There have been concerns over the tactics used by the St Louis Police Department to try and control the "war zone" taking place in Ferguson.
As well as images of police in full camouflage gear branding military-style rifles, officers have been spotted riding in armed vehicles similar to those used in Iraq and Afghanistan.
The equipment is believed to have come from a federal programme known as 1033, which has distributed billions of dollars of surplus military equipment to local police forces since 1990.
Johnson says he hopes to introduce legislation when Congress returns in September, which would limit the use of this programme.
The announcement of possible new legislation emerged as the governor of Missouri, Jay Nixon, announced he is taking the St Louis Police Department "out of the situation" in Ferguson and replacing it with the Missouri State Highway Patrol.
"Our main streets should be a place for business, families and relaxation, not tanks and M16s," Johnson said. "Militarising America's main streets won't make us any safer, just more fearful and more reticent."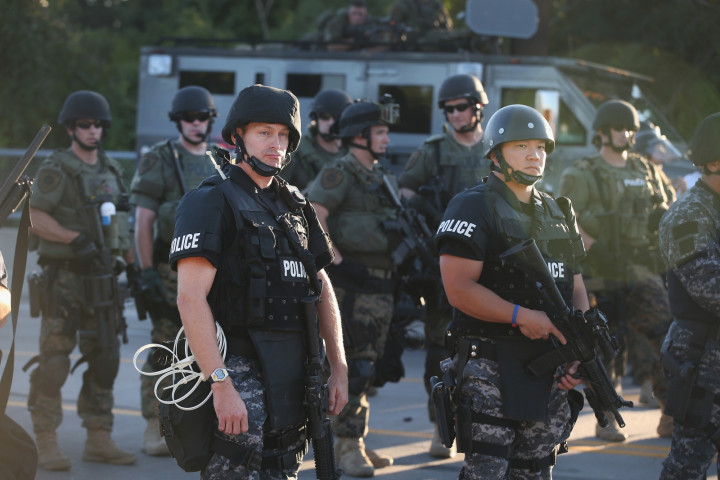 Attorney general Eric Holder also expressed his concerns about what message police using military equipment on civilian disorder sends out.
Police must "seek to reduce tensions, not heighten them," he said.
Senator Claire McCaskill added: "We need to demilitarise this situation—this kind of response by the police has become the problem instead of the solution."
A spokesperson for the Defense Logistics Agency confirmed Ferguson Police Department has received surplus military equipment as part of the 1033 programme, including two Humvees, a generator and a trailer.
An investigation by the Associated Press in 2013 revealed a large percentage of the $4.2bn of equipment given out to US police forces has gone to departments with few officers and relatively low crime.
The Atlanta Journal-Constitution reported in 2013 that police in the town of Bloomington, Georgia - with its population of just over 2,000 - received four grenade launchers through the programme in order to fire tear gas or bean bags in an attempt to ease unrest.
A spokesman for House Speaker John Boehner declined to comment on Johnson's proposals but welcomed a full investigation into the shooting of Brown.