Manchester United midfielder Michael Carrick has hailed the influence of Paul Scholes on his rapidly improving form.
Carrick has enjoyed his finest campaign since moving to Old Trafford, playing a crucial role as United took another step towards a 20<sup>th league title with a 2-0 win over Queens Park Rangers.
The travelling United support used the win to show their gratitude towards Carrick, chants which included a comparison with Scholes and the England midfielder has attributed to his improvement this season to the impact of the United legend.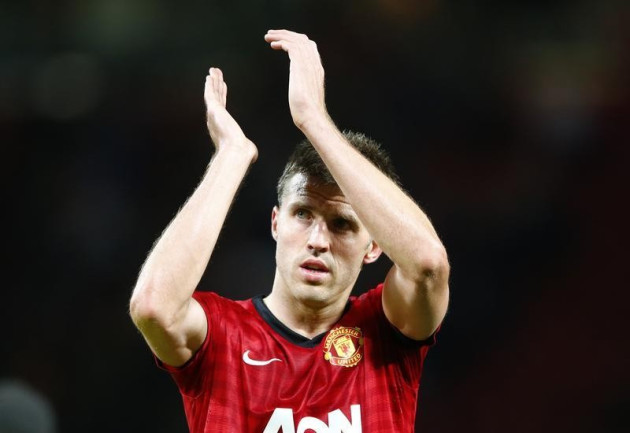 "Scholesy is a legend, so I don't know whether it is tongue-in-cheek but it is a nice song and I will take that," said Carrick.
"It is always good to be compared to players like that. Paul is as good as it gets and has been throughout his career.
"To train alongside him and have the chance to learn every day has been something I have tried to make the most of.
"It has helped me bring my own game on whether he knows it or not and that has been a big help."
Scholes himself has missed United's last six games, having not featured since January's FA Cup win over Fulham with a knee problem.
The 38 year old is expected to sign a new one-year contract extension at the end of the campaign, but his involvement in the remainder of the season is less certain, however the veteran could return to training this week and ahead of an anticipated return for the Premier League visit of Norwich City.
"Paul has had a little knee injury which we sent him to a specialist for," United boss Sir Alex Ferguson said. "It is a little bit floating in the knee which he has had for many years.
"He will be back, though. It won't be too long. We are just managing it at the moment."
"The medical people are dealing with him. He just had a bad sinus infection. He got it on Saturday morning and didn't turn in. He has been on medicine but came in yesterday. Hopefully he will start training on Thursday."