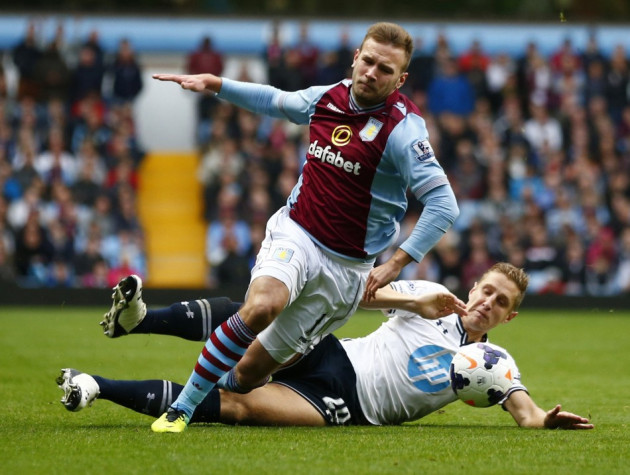 Tottenham Hotspur captain Michael Dawson wants to emulate Andros Townsend's form for club and country and force his way into England's World Cup squad.
The 28 year old hasn't featured for England under Roy Hodgson and is without an international appearance for over three years.
Since winning his place back in the Tottenham first team last term Dawson's form has been impressive and has this season spearheaded a Spurs defence which is the second best in the top flight.
Dawson has watched on as Townsend has performed admirably for Tottenham this term, winning a place in the England squad for the World Cup qualifiers against Montenegro and Poland and inspiring passage to Brazil.
And Dawson wants to follow in his footsteps.
"Come the World Cup next year, of course I would love to be there," Dawson told Goal.com.
"I've only been called into one of Roy Hodgson's squads but I won't give up hope.
"I will keep knuckling down, hopefully keep playing well for Tottenham and see where it takes me. If I'm on the plane it will be amazing, if not I will certainly be supporting them as a fan.
"Football's all about opinions. The players in there are all playing well. It's the manager's decision, he gets paid to make them. Hopefully he will make one when I'm in it."
"I wasn't surprised with how he [Townsend] played for England because that's the confidence the boy's got," Dawson added. "The mentality he's got, he knows his aims and what he wants. You see that on the pitch. He's very direct - he had two amazing games for England and he's brought that back to Tottenham.
"Everyone can say he needs to keep his feet on the ground but he's a sensible lad, level headed, loves playing football. It won't change him - he will keep wanting to score goals, keep wanting to run at left-backs and he will keep wanting to torment them.
"He will do it like he does on the training ground on a daily basis and hopefully he keeps playing as well as he can for Tottenham because that's what it's all about. It's what he does at club level that will take care of international football."