Hollywood stars Michael Douglas and Catherine Zeta-Jones have decided to end their 13-year marriage.
"Michael is going to announce the split soon. Catherine is fighting to save the marriage but he's had it," said a source.
Another source claimed that the 43-year-old actress was initiating multi-million-dollar divorce proceedings, seeking a sum rumoured to be in the region of $300 million.
Douglas has recently been pictured arriving in Sardinia by private jet, without Zeta-Jones.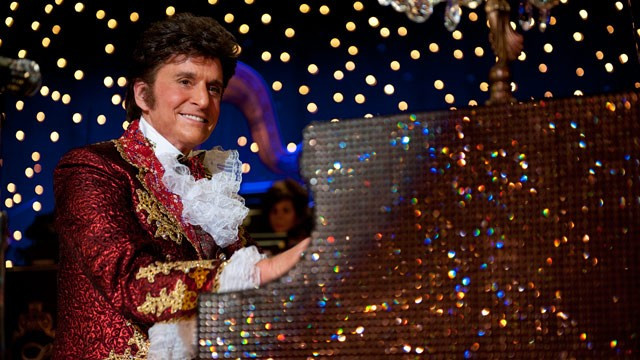 The couple have not been pictured together in public for months.
The marriage crisis has been widely reported in the media but a spokesman for Douglas said: "I won't talk about that."
The Welsh actress supported her husband through his life-threatening bout with throat cancer.
She has had her own troubles, with a stint in rehab for bi-polar disorder.
The 68-year-old actor - who starred in Basic Instinct and Fatal Attraction - claimed that his cancer was caused by performing oral sex.
In a candid interview with the Guardian, asked whether he now regretted his years of smoking and drinking, usually thought to be the cause of the disease, Douglas replied: "No. Because without wanting to get too specific, this particular cancer is caused by HPV [human papillomavirus], which actually comes about from cunnilingus."
However, he went on to say that oral sex was also the cure. "I did worry if the stress caused by my son's incarceration didn't help trigger it. But yeah, it's a sexually transmitted disease that causes cancer. And if you have it, cunnilingus is also the best cure for it."
HPV, the sexually transmitted virus, is a cause of cervical and anal cancer, and genital warts. It is also believed to be responsible for an increasing number of oral cancers.
There are suggestions that changes in sexual behaviour - including a rise in oral sex - are responsible.