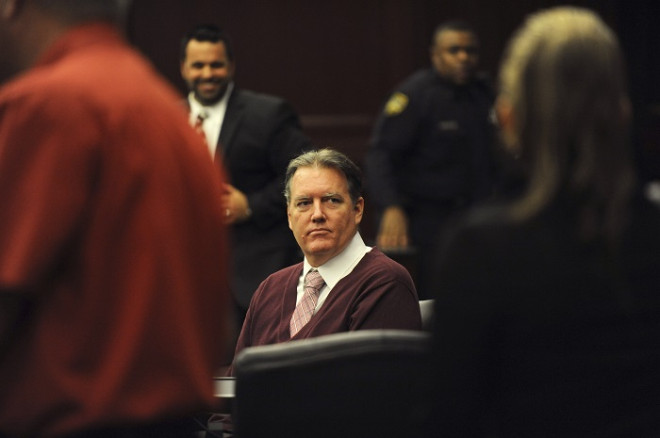 A Florida man convicted of the attempted murder of an African-American teenager following a confrontation over loud rap music will be given a retrial.
Jurors were deadlocked last month on the first-degree murder charge against Michael Dunn, 47, over the shooting of 17-year Jordan Davis outside a convenience store in Jacksonville, Florida, in November 2012.
A Duval County judge ruled on Friday that Dunn's retrial will start on 5 May. He could face a maximum of 60 years in prison for the charges on which he has already been convicted.
Dunn had been scheduled to be sentenced this month for attempted murder and firing into a vehicle, but his lawyer was concerned that statements Dunn may have made at a sentencing hearing could have been used against him at his second trial. He will now be sentenced after the retrial.
Dunn was convicted of lesser counts last month after the jury failed to agree on the first-degree murder charge against him. After 30 hours of deliberations he was found guilty of three counts of second-degree attempted murder.
The 12 jurors also found Dunn guilty of one count of shooting into an occupied car, but a mistrial was declared on the most serious count.
"I've never seen a case where deliberations have gone on for this length of time," Judge Russell L Healey said after the verdict. "[The jurors] embraced their civic duty and they are to be commended for that."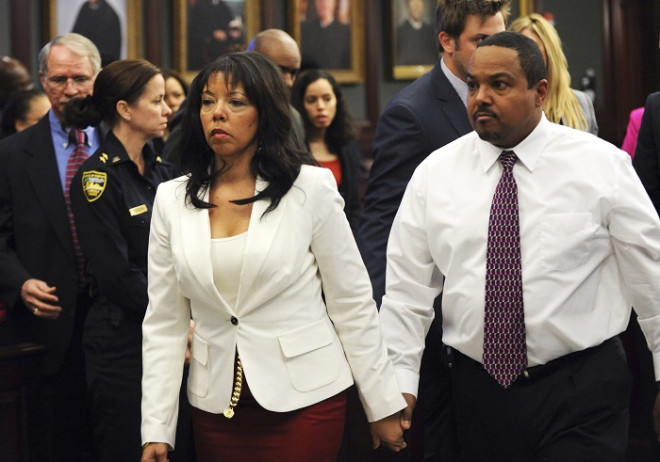 Dunn showed no emotion as the verdicts were read. His lawyer Cory Strolla said: "He's in disbelief and it has not sunk in." Strolla added that he plans to file an appeal on Dunn's behalf.
During the trial, prosecutor Erin Wolfson told the jury that Dunn's "blood started to boil" because of what he perceived as loud "thug music" coming from the SUV.
Dunn, who has a concealed weapons permit, fired 10 shots at the vehicle. He claimed he acted in self-defence because he thought he saw a firearm pointed at him from the SUV as Davis allegedly shouted insults at him. No weapons were found in the SUV.
The prosecutor said Dunn opened fire at the teenager because he felt disrespected by Davis.
"This defendant was disrespected by a 17-year-old teenager and he lost it," Wolfson said. "He wasn't happy with Jordan Davis' attitude. What was his response? 'You're not going to talk to me like that'.
"He took these actions because it was premeditated. It was not self-defence."
The racially charged trial comes less than a year after George Zimmerman was acquitted of second-degree murder in the fatal shooting of unarmed African-American 17-year-old Trayvon Martin in Sandford, Florida.
The Dunn trial was prosecuted by the same State Attorney's Office that handled the Zimmerman case.