Is Michael Flynn going to prison? Donald Trump's former national security chief under pressure
Flynn could potentially face jail time if he perjures himself before Congress or was found to have lied to the FBI
The prospect that President Donald Trump's former National Security Adviser Michael Flynn will face an investigation and jail time has been raised in the days following his resignation amid scandal on Monday.
Democrats and some Republicans have called for a full-scale probe in the wake of Flynn's resignation, demanding to know what Trump knew, and when, about Flynn's pre-inauguration conversations with a Russian ambassador about US sanctions.
White House press secretary Sean Spicer said that Trump was told in late January that Flynn misled Vice President Mike Pence about the conversations. But has Flynn committed a chargeable crime?
The conversations could violate the 1799 Logan Act which prohibits private citizens from engaging in diplomacy. But "the thing about that is no one has ever been prosecuted" under it, said Joe Devanny, a war studies research fellow at King's College, London.
"In the transition it kind of makes sense" for the incoming president's top national security official to have contact with foreign officials, Devanny added. "The difference is the extent of contacts and the political salience of the issues involved," he said.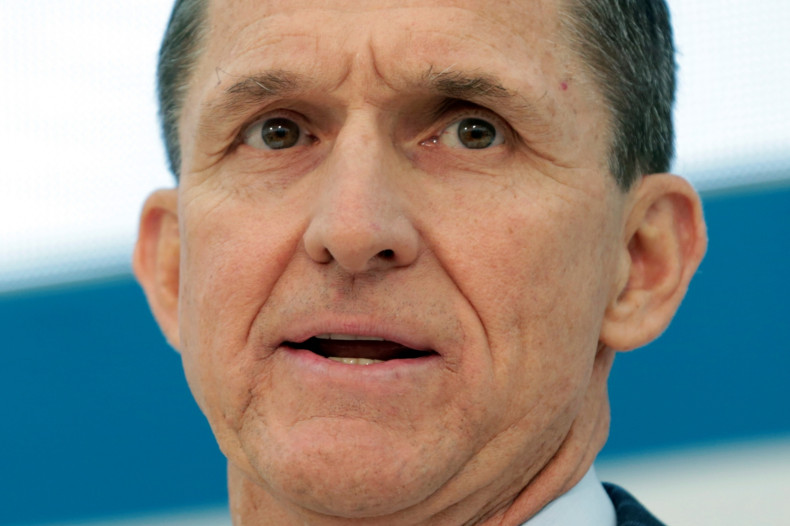 Flynn announced his resignation on Monday (13 February) night after it was revealed he not only misled Pence, but other top White House officials about the conversations. In the talks, Flynn allegedly told Russian Ambassador Sergey Kislyak that US sanctions against the country would be revisited by the Trump administration.
A US official The Associated Press on Tuesday that the FBI interviewed Flynn about the calls. The official said that if Flynn lied to investigators, he would be open to a possible felony prosecution for making false statements.
Democrats have also demanded that Flynn testify before a Senate Committee in a special probe. But Senate Republicans insisted Tuesday that the Intelligence Committee could look at the circumstances as part of an existing investigation of Russia's interference in the presidential election.
If Flynn were to testify before Congress, he could face jail time if he were to perjure himself. Under Section 1621 of the US Code anyone who "willfully and contrary to such oath states or subscribes any material matter which he does not believe to be true" is guilty of perjury. The law applies not only to court rooms but testimony in Congress as well and carries a maximum five-year jail sentence and potential fine, or both.
"The Intelligence Committee is already looking at Russian involvement in our election and they have broad jurisdiction over the intel community writ large and they can look at whatever they choose to," said Senate Majority Leader Mitch McConnell (R-KY) adding that "it's highly likely they'd want to take a look at this episode as well."