His death has remained a mystery since he was found dead in his Sydney hotel in November 1997, but Michael Hutchence's final written words may offer insight into whether it was suicide or a tragic accident.
After an autopsy and coronial inquest, 37-year-old Hutchence's death was ruled as suicide while depressed and under the influence of alcohol and other drugs.
But a note from the scene of his death has been uncovered, described by his close friend Nick Egan as "almost a suicide note", comprising of chilling lyrics believed to be an indictment of fame. It also appears to make references to self-mutiliation.
Yahoo reports that the note reads: "Wouldn't be right to take it / Wouldn't be right laying down.
"Sick of the dogs outside my window / That's right take a look / New plan with a hook / Stuck into me.
"All the bitterness has started showing / Five years no one hears."
A glimpse of the never-before-seen lyrics were revealed in a trailer for the upcoming documentary Michael Hutchence: The Last Rockstar.
Hutchence is said to have sang the lyrics into a handheld Dictaphone and the recording will be played in the second part of the documentary.
They were found scribbled on a yellow, lined notepad on the bedside table of the room he died in of the Ritz Carlton in Sydney's Double Bay.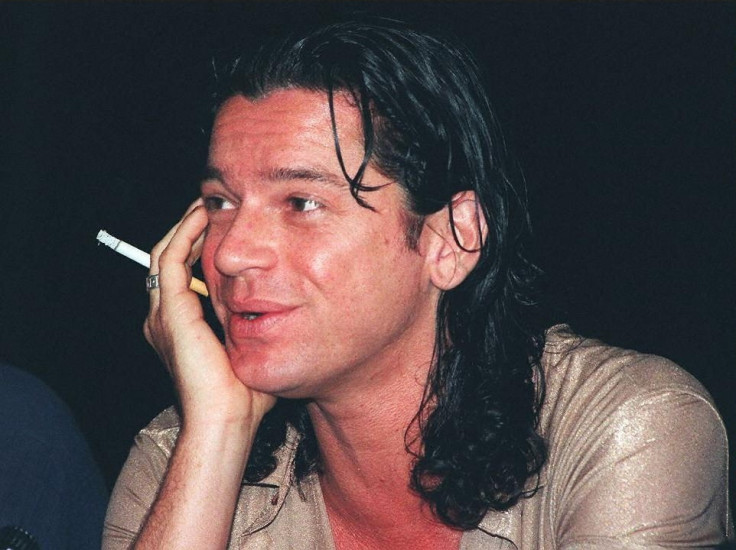 The last people to see him alive were former girlfriend Kym Wilson and her then-boyfriend Andrew Reyment, who left him at 4.50am. He was awaiting a phone call from wife Paula Yates in London concerning whether she would bring their daughter Tiger to Australia.
He made a second last outgoing call to his personal manager Martha Troup's voicemail, stating: "Marth, Michael here. I've fucking had enough" before crying on the phone to former longtime girlfriend Michele Bennett.
When she arrived at his door at 10.40am there was no response, and his body was discovered by a hotel maid at 11.50am.
Police reported: "He was in a kneeling position facing the door. He had used his snakeskin belt to tie a knot on the automatic door closure at the top of the door, and had strained his head forward into the loop so hard that the buckle had broken."