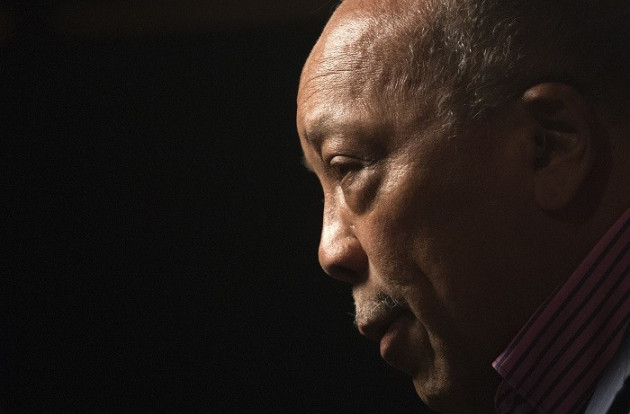 The estate of pop legend Michael Jackson is being sued by producer Quincy Jones.
Hit producer Jones claims that the Jackson estate has cut him out of potential future royalties and production fees from when Jackson and Jones worked together.
Even though Jones had previously worked with the likes of Frank Sinatra, it was the success of Jackson that propelled him into the big league in the 1980s, when Jones produced the albums Off The Wall, Thriller and Bad. Thriller would go on to become the biggest selling album of all time.
The new row is over the reuse of master tape recordings, which Jones claims he is not being properly consulted on.
The Grammy award winner has spoken of ongoing struggles over payments owed over the last few years. The most recent disputes are over the use of Jones produced recordings used in the movie This Is It and by Cirque du Soleil. His lawsuit demands access to the estate's accounts so he can estimate how much he is owed.
Leading up to the death of Jackson there were a number of stories about how the eccentric pop icon, who amassed millions during his career, was having financial problems. After his death the Jackson estate was hit by a number of lawsuits over his estate and family feuds.
Recently the Jackson family filed an unsuccessful lawsuit against AEG, alleging that the concert promoters were negligent in their choice of doctor to take care of the singer before a world tour that was eventually prevented by the singer's death. A jury found that the appointed doctor was not unfit as claimed.
In response to Jones's lawsuit, representatives of the Jackson estate have said that to their knowledge the producer has been properly compensated.