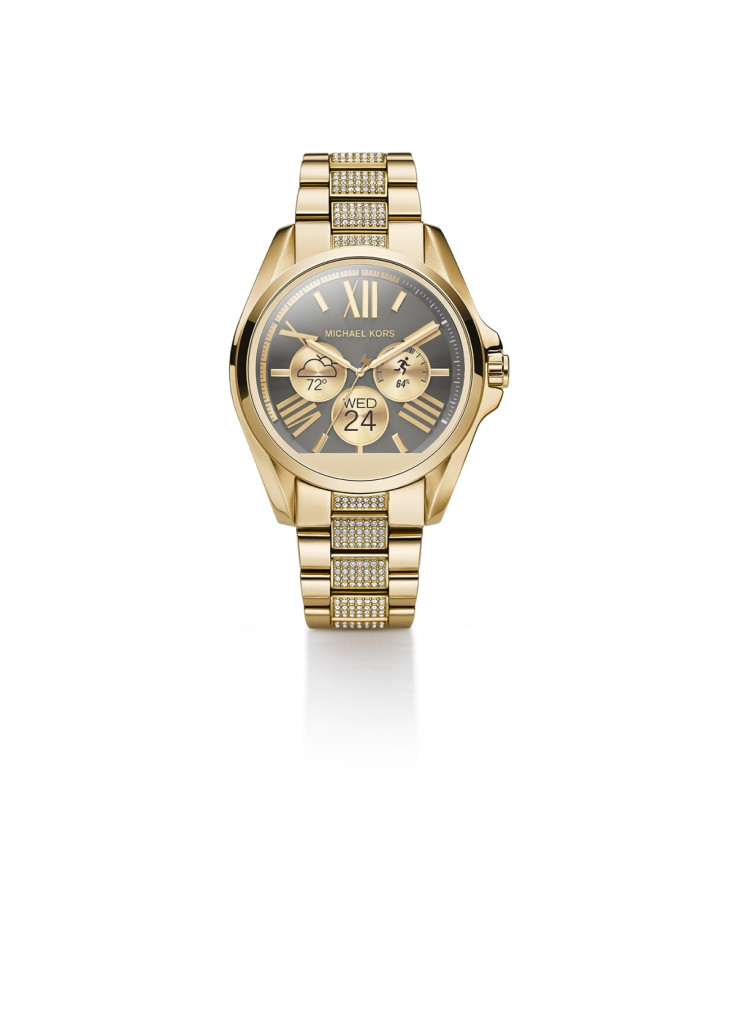 After Casio and Nixon announced their foray into the smartwatch domain, US fashion brand Michael Kors has also revealed that it will soon start merchandising a designer fashion smartwatch based on Android Wear. The line of watches will be called Michael Kors Access and be made by Fossil, which has also recently released its own version of a smartwatch.
Keeping in tradition with the chic designs of the brand, users will be able to customise Michael Kors display faces from a digital chronograph design to a "glittering animated pavé for night." The company will also offer a collection of interchangeable leather and silicone wristbands.
"It was important to us that the display watch was customizable, so users can incorporate their own personal style into their smart watch. For example, through the day, customers will be able to change out straps or the watch face to reflect their mood or personal style," said Kors chairman and CEO John Idol.
Although two designs, one for men and the other for women, were released by the design house, not much has been revealed about the specifications of the watch. What we do know for now is that the smartwatches running on Android Wear will be able to display app notifications, fitness-tracking data, text alerts, email and social media updates, as well as other Google services, and prices will be starting from $395 (£273).