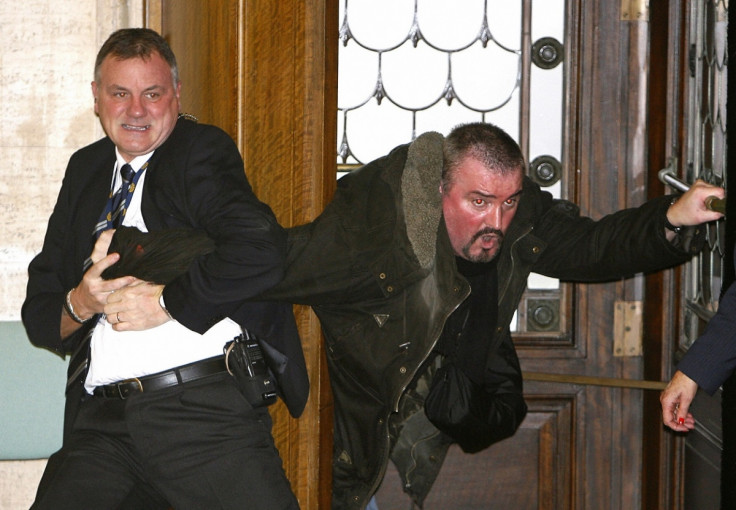 Ulster Loyalist Michael Stone has reportedly been married at Maghaberry Prison in Northern Ireland. The 61-year-old assassin was hitched for the third time at the the prison on Monday (4 April) in front of a dozen guests, marking the occasion with a traditional buffet after.
A source told the Belfast Telegraph that the ceremony was a typical religious ceremony one with the bride – who has not been named – wearing a white dress. Stone, who was born in Birmingham but grew up in Belfast, was sentenced to 30 years for six murders, three of which were carried out when he opened fire and hurled grenades at an IRA funeral at Milltown Cemetery in 1988.
He was released in 2000 under the Good Friday agreement when he took up painting and writing. However, he was arrested six years later after storming the Stormont building armed with knives, an axe and a fake gun in an attempt to kill Gerry Adams and Martin McGuinness.
Stone claimed during his his trial that the incident was "performance art" but his excuse was rejected by a judge, who jailed him for 16 years. In 2013 he was told he would serve the remaining years of his 30-year sentence for the murders he committed and as a result will not be eligible for release until 2018.