Michael Vaughan Admits Saying Alastair Cook Should Resign Was Mistake After England Trounce India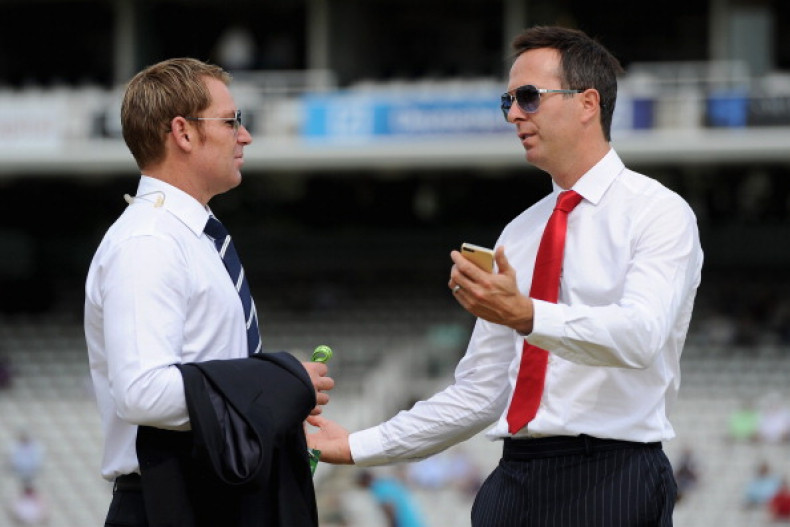 Michael Vaughan has admitted he was wrong to call for Alastair Cook to be replaced as captain of the England cricket team in the wake of two comprehensive Test victories over India.
Vaughan said Cook should be replaced by Eoin Morgan, after England suffered their first Test defeat at Lords to India in 28 years last month.
The former Ashes-winning England captain said Cook looked "shot, tired and drained" during the defeat and that he should take six months out of the game.
But after stunning consecutive Test victories – the first, a 246-run defeat of the tourists at the Ageas Bowl, and then an innings victory at Old Trafford – Vaughan admitted he made an error.
Speaking on the Tuffers and Vaughan Cricket Show on BBC Radio 5 Live cricket show, he said: "No question, I was wrong. Two and a half weeks ago, I said a break would've done him good.
"But the England and Wales Cricket Board stood by him, he was strong and said: 'I'm the man to carry this young team forward.'"
Cook has personally seen a reversal in fortune as a batsmen after scoring a pivotal 95 and 70 in the third test.
And Vaughan believes the 29 year-old finally had a lucky break on his way to an important innings.
"If Jadeja had caught Cook on 15, I really felt at that time, it would've been a disaster for the side," he added.
England have announced an unchanged 13-member squad for the fifth Test at The Oval, starting 15 August.