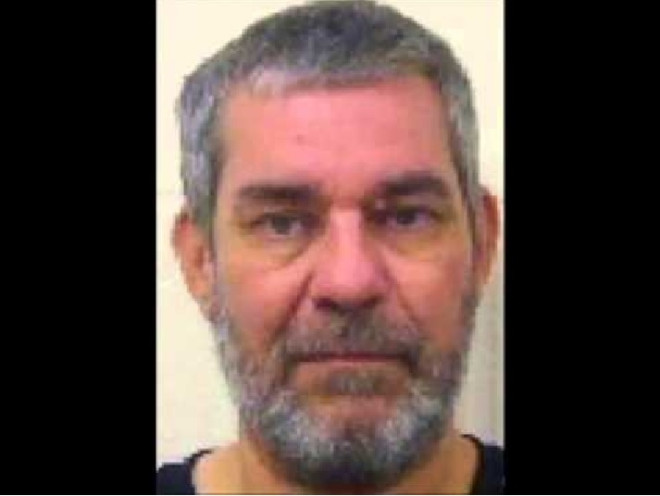 Police are still on the hunt for escaped violent criminal Michael Wheatley after a Chelsea Building Society in Surrey was targeted in an armed robbery.
Investigations are under way into whether the fugitive, who is nicknamed the Skull Cracker after previous brutal robberies, was responsible for incident at the building society in Sunbury.
The 55-year-old has evaded police since the alarm was raised after Wheatley failed to return to to HMP Standford Hill, the open prison on the Isle of Sheppey on Sunday.
Wheatley, who is from Limehouse, east London, was believed to have been spotted in Twickenham, west London, but when police arrived at an address he was not there.
Officers said he boarded the 9.20am Javelin train from Sittingbourne, in Kent, before making his way across the city to Twickenham.
He is also believed to have links with the south east of England. Members of the public have been advised not to approach him.
Prisons minister Jeremy Wright said there would be a full review of the case and the day-release process, with ministers calling for stricter licence terms for prisoners.
Dangerous
Wheatley was given the nickname the Skull Cracker in the wake of 13 robberies he committed in 2001 and 2002 across Hampshire and Hertfordshire.
He was on parole from a 27-year sentence for other robberies at the time of the offences and had twice gone on the run previously from a series of jail terms for violent robberies.
The absconder has a history of going missing when he failed to return after being released for a hospital visit in 1988 and four years later he went missing on the way back from an optician appointment.
He became known as the Skull Cracker for pistol-whipping victims during raids, including one 73-year-old woman, and was known to hold a gun to female employees.
He admitted to the robberies and possessing an imitation firearm at the Old Bailey in 2002, being handed a five-year sentence for each of the firearms offences to run concurrently with the life sentences on each of the robbery charges.