Michael Winner Never Recovered from Poisoned Oysters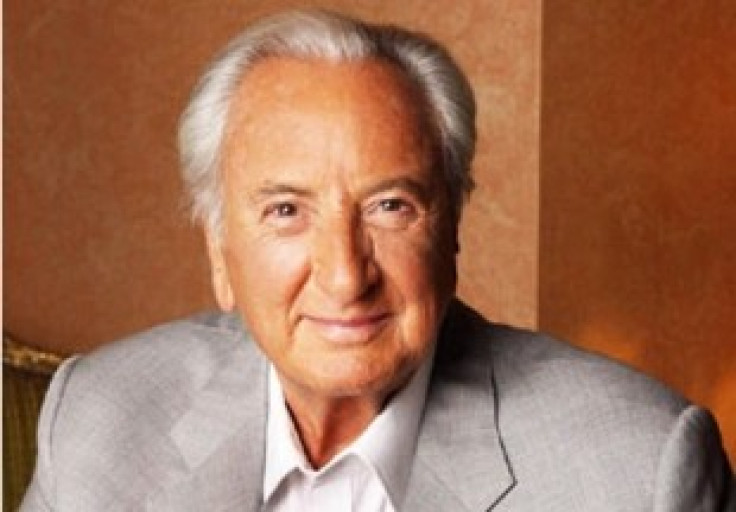 Filmmaker and food critic Michael Winner has died.
The 77-year-old died at his home in Kensington just before midday today (January 21).
His wife Geraldine was at his side when he passed away.
A spokesman said his friends and family were "devastated" by his death.
Winner, who made more than 70 films, had struggled with poor health since eating a plate of bad oysters while on holiday in Barbados in the Caribbean, five years ago.
It is understood Winner died of organ failure.
Geraldine Winner, who married the film maker two years ago, spoke of her pain at his death: "Michael was a wonderful man: brilliant, funny and generous. A light has gone out in my life."
In a film career which spanned more than 50 years, he worked with some of the biggest stars in Hollywood, including Marlon Brando, Robert Mitchum and Faye Dunaway.
Winner's greatest success came in the US, when he took the reins of the 1974 vigilante drama Death Wish from original director Sidney Lumet. Death Wish, starring Charles Bronson as a mild-mannered architect turned gun-toting angel of vengeance, bloomed into one of the year's biggest box-office hits and went on to spawn two sequels.
He later reinvented himself as a restaurant critic, writing about food in his typically flamboyant style in his Winner's Dinners column for the Sunday Times, which he gave up only last month.
18 months to live
Winner, whose appearance in adverts for motor insurance coined the catchphrase 'Calm down dear, it's only a commercial', also founded and funded the Police Memorial Trust following the murder of WPC Yvonne Fletcher outside the Libyan embassy in London in 1984.
Winner was reportedly suffering with liver problems and had been told by doctors he had 18 months to live.
Before his death, Winner spoke of the possibility of using Dignitas, the suicide clinic in Switerland.
"The idea that people should be able to have an assisted suicide is absolutely, highly proper," he told the Times.
"Why should people elongate life when it's no good for them? People should have the right to terminate their own life. If you're dead, you're dead, so who cares? I'm very happy to snuff it."
He insisted he was not afraid of dying, but admitted his wife would have been shocked to learn that he had looked into the possibility of using Dignitas.
"I've had enough time on earth. I'd be happy if someone gave me the plug to pull."
He said of Dignitas: "You don't just go in and say 'Here I am, do your worst'.
"You have to go through a whole series of papers and re-examinations just to die. You have to fill in forms and things and you have to fly there, go back twice."
In 2012, he sold at auction his huge collection of memorabilia, including artefacts from James Bond films and illustrations from children's classics such as Winnie the Pooh and Beatrix Potter.
Explaining his love for the collection, Winner said: "I'd be surprised if there was one like it in the world
"By buying this children's art and having it on my walls, I have been doing what I have done my entire life, which is to re-create my childhood."
© Copyright IBTimes 2023. All rights reserved.