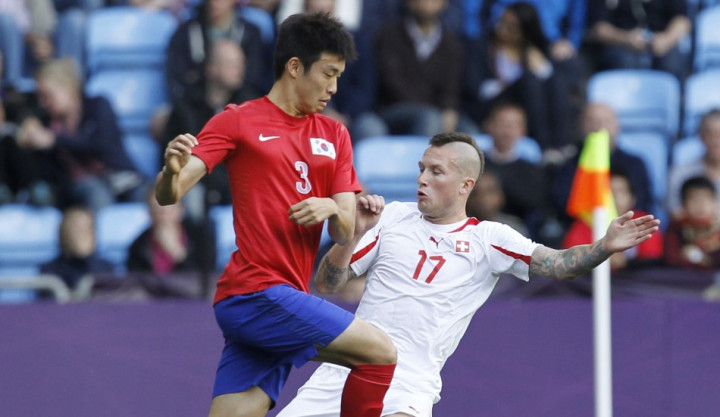 Swiss footballer Michel Morganella has been expelled from the London Olympics for posting a racist message on Twitter.
Morganella caused an angry outcry when he tweeted: "I get high all Koreans. All you'll burn [sic]".
Soon after receiving many angry to his tweet, which was made after the team lost 2-1 to South Korea, he posted a follow-up message : "Thanks for all your messages hahaha."
Morganella a 23-year-old defender who plays for Palermo, paid the price for losing his cool over social media. Swiss Olympic team chief Gian Gilli confirmed that Morganella would be stripped of his Olympic accreditation before the team play their last group match against Mexico.
Swiss daily Le Matin published images of the twitter comments, before they were hastily removed. Morganella has played the full 90 minutes in his country's last two matches.
This is the second such incident which has seen an athlete expelled from their Olympic team for sending offensive tweets, following IOC recommendations that performers should communicate with their fans.
Greek triple jumper Voula Papchristou was dropped soon before competing after mocking African immigrants. She tweeted: "With so many Africans in Greece...at least the West Nile mosquitoes will eat home-made food."
Although she later apologised, she was disqualified.
Swiss Olympic team chief Gian Gilli says Morganella is being stripped of his Olympic accreditation ahead of Switzerland's final group match against Mexico on Wednesday.
He "discriminated against, insulted and violated the dignity of the South Korea football team as well as the South Korean people," Gill said through a translator at a news conference Monday.