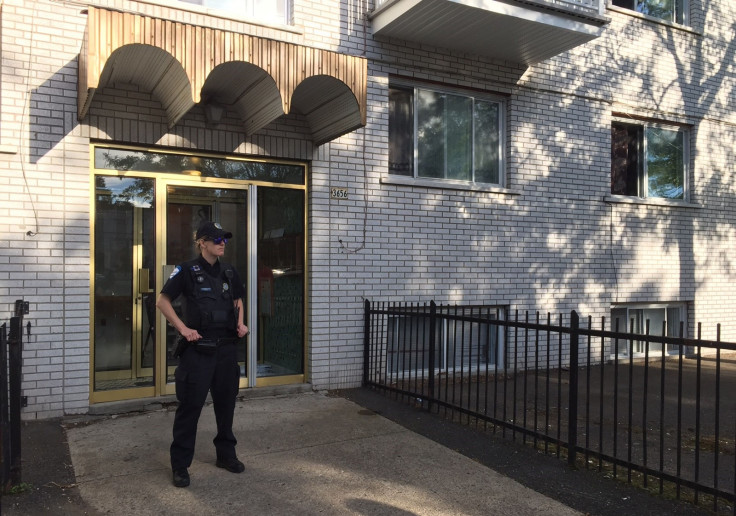 The man charged with stabbing a police officer in Michigan airport in a possible act of terrorism had attempted to purchase a gun while he was in the United States, the FBI said in a press conference on Thursday (22 June).
CNN reported that a source indicated that the suspect was not successful in buying a firearm because he is not from the United States.
49-year-old Amor Ftouhi, a citizen of Canada and Tunisia, heard charges against him in a federal court on Thursday.
According to law enforment, Ftouhi stabbed airport police Lt. Jeff Neville after saying the Arabic phrase 'Allahu Akbar' and saying something along the lines of "you have killed people in Syria, Iraq and Afghanistan, and we are all going to die."
The acting District Attorney said that Ftouhi would be facing numerous charges in the coming days.
People who knew Ftouhi told the Associated Press that he was a caretaker in the Montreal apartment building where he lived and "never made any trouble". Ftouhi is thought to have three children and have lived in Canada for 10 years.
It is not known why the suspect allegedly chose Bishop International Airport in Flint, Michigan for his attack. He is thought to be a lone-wolf attacker and not part of a larger group.
FBI agent in charge, David Gelios, said that Ftouhi entered the United States through the Canadian border at Champlain, New York on 16 June, five days before his alleged attack at Flint airport.
Neville is reportedly recovering well at Hurley Medical Centre in Flint. Michigan Governor, Rick Snyder said it was "good to hear that Lt. Neville has been upgraded to good condition, please keep him in your thoughts and prayers."
The airport's police chief told AP that Neville "fought him to the end" and brought Ftouhi to the ground as other officers arrived.