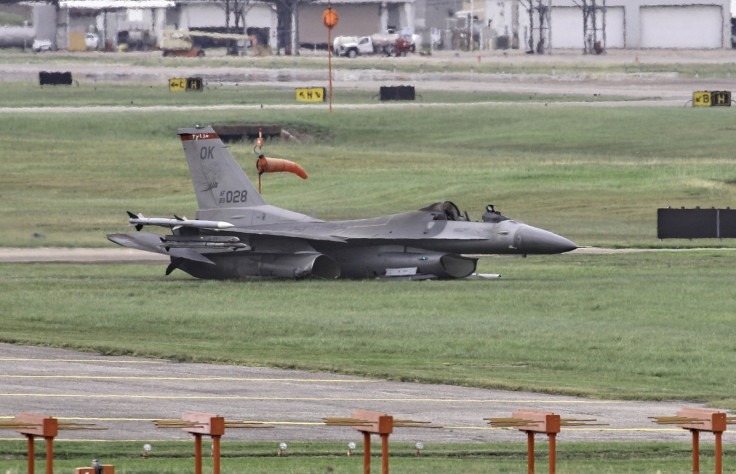 The pilot of an F-16 fighter jet was forced to eject from the plane after it reportedly caught fire as he was attempting to take off on Wednesday (21 June). The incident took place at Ellington Field Joint Reserve Base in Houston, Texas.
40002ft around the site was evacuated, with Houston Fire Department tweeting out that the airfield was closed after posting that "An F-16 is on fire on the ground."
Christopher Ebden, who took the pictures of the downed plane, said that authorities had evacuated everyone within 15 minutes of the incident.
"Those F-16s are based here and they know that they have Hydrazine in them and it is a very toxic substance, so that along with the live munitions load out meant that they are going to evac until both are contained," he said.
In a statement, the City of Houston said that the pilot ejected and "was taken to the hospital by military transport.
"The pilot is said to have minor injuries." the statement read. An investigation is underway to determine the cause of the accident.
Local news reports showed footage of huge plumes of black smoke coming from the airfield.
Master Sgt. in the Texas Air National Guard Sean Cowher told ABC13: "From what we understand, he was on takeoff roll when something happened that we haven't determined yet."
Roads around the area were also closed, with the city's Office of Emergency Management telling people to plan alternate routes.