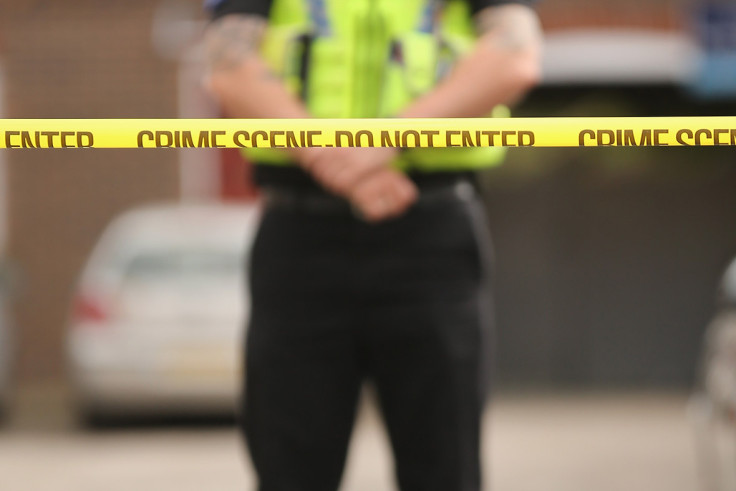 A Michigan couple was charged after reportedly hosting alcohol and drug-fuelled sex parties for teenagers.
John Louis-Perkins Brown, 41, and his wife Ashley Nicole Brown, 30, were charged with contributing to the delinquency of a minor, harbouring a runaway and numerous counts of third-degree criminal sexual conduct, according to the Detroit Free Press.
The couple allegedly invited teenagers to their Brookfield Township home, where Brown would have sex with them.
"Everyone partaked and was partaking in the smoking of the marijuana and the drinking of the alcohol," one teenager told investigators, according to the New York Post.
Another victim described a November 2015 incident when she was 15 years old to police. Ashley allegedly picked the victim up in Jackson and drove her to the couple's home. There the girl consumed alcohol and marijuana and "expressed interest" in John, transcript of court testimony from a Michigan State Police trooper said.
Ashley then gave her husband a condom and "whispered into his ear that (the victim) was interested in having sex with him," the trooper testified. John led the girl upstairs, where he sexually assaulted her. The trooper said that John admitted to police to having sex with the teenager on three occasions.
According to the Detroit Free Press, the girl ran away from home around a month after the first incident. She stayed with the couple, with the pair hiding her in their attic when Eaton County Sheriff's Deputies inquired about her whereabouts.
A second teenage girl told authorities that she was sexually assaulted by John in 2015 on a couch in his living room, the trooper testified.
Ashley Brown is charged with the sex crimes for allegedly aiding and abetting her husband. She was freed, with a GPS tether, after her bond was reduced from $250,000 (£193,000) to $10,000 (£7,000). Her status hearing is scheduled for 16 June.
John Brown remains confined on a $250,000 (£193,000) bond and is awaiting a competency evaluation before his case can move on in Eaton County's 56th Circuit Court.
The couple each face up to 15 years in prison if convicted, the Detroit Free Press reported.