Marking a crucial legal victory for more than 1,400 Iraqi nationals, a US federal judge halted their deportation for several months. Many of those facing deportation were arrested by the US police for committing serious crimes.
Lawyers from the American Civil Liberties Union (ACLU) who are representing the immigrants argued that the Iraqis could face persecution, torture or death back home because many were regarded as religious minorities in the country.
US District Judge Mark Goldsmith who granted the preliminary injunction said the move will give the immigrants some time to challenge their deportation orders in courts.
The extra time assures "that those who might be subjected to grave harm and possible death are not cast out of this country before having their day in court", he wrote in his 34-page order.
The ACLU lawyers argued that most of the Iraqi nationals are Chaldean Catholics, Sunni Muslims, or Iraqi Kurds - religious minority groups that have already faced ill-treatment in the country - and are at risk of facing more persecution once back in Iraq.
The US government had issued final deportation orders against around 1,444 Iraqi nationals of whom about 199 were detained in June as part of a nationwide sweep by immigration authorities, Reuters reported.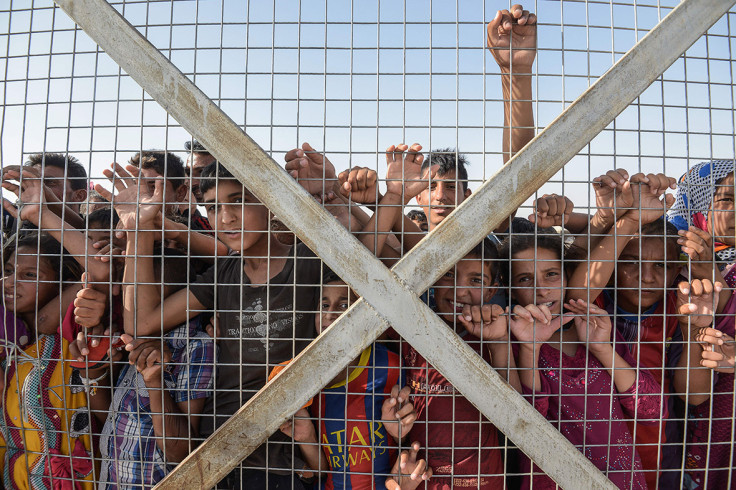 The ACLU lawyers then challenged the deportation orders on 15 June. The arrested immigrants had outstanding deportation orders, the US government had said, noting that they were convicted of serious crimes, including homicide, weapons possession and drug charges.
It was not immediately clear if the US government planned to appeal against Goldsmith's injunction order.
A representative for the US Attorney's Office in Detroit did not immediately respond to a request for comment, Reuters wrote.
Millions of people had been forced to flee Iraq in the past two to three years after war broke out between terrorist group Islamic State (Isis) and the Iraqi government. The Islamist jihadist group was recently defeated and thrown out of its last stronghold in the country, Mosul. However, normalcy is yet to be restored in most parts of the war-torn nation amid fears of a possible comeback by the militant group.