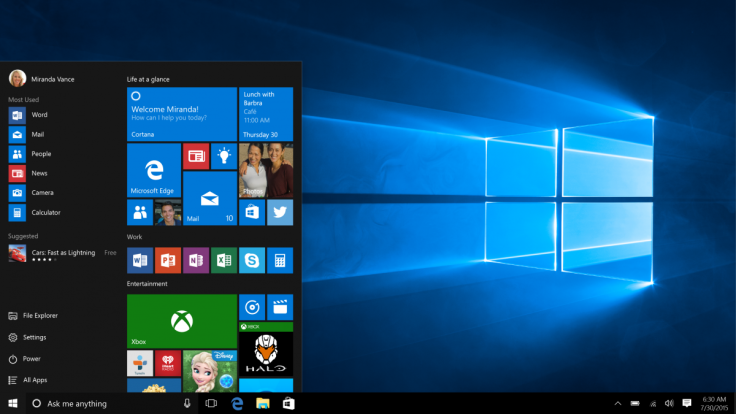 Microsoft is doubling the number of ads that appear in the Windows 10 Start menu with its Anniversary Update. Microsoft revealed at its Windows Hardware Engineering Community (WinHEC) conference last week that it would increase the number of promoted ads from five to 10 when the update hits Windows 10 in July.
It appears Microsoft is currently making a concerted effort to drive developers to its platform, which could go some way to explain why it's trying to tempt more customers to the Windows Store with the extra ads. The upcoming Anniversary Update will allow developers to tinker with a host of new capabilities including biometric sign-ins, bot integration and extensive improvements to Cortana's capabilities.
The company is also introducing new tools to encourage developers to create Universal Windows Platform (UWP) apps that work across all Windows devices. As part of this, Microsoft is introducing an Xbox Dev Mode with its Anniversary Update that will allow Xbox One owners to turn their console into a development kit for UWP apps.
As the Verge points out, promoted ads can be cleared from the Start menu quite easily, and any pre-installed promoted content can be uninstalled, meaning the Anniversary Update won't clog your PC with bloatware when it arrives. It seems like a small price to pay for the bounty of goodies the update will bring to Windows 10 PCs come July.
Microsoft is currently offering a free upgrade to Windows 10 but it's only for a limited time with the offer expiring after 29 July 2016. After this date, if you want to upgrade to Windows 10, you will need to pay $119 (£99.99).