Minecraft: Gear VR edition is now available on Samsung's virtual reality headset. Fans of the popular block-em-up can grab the game on the Oculus Store for $6.99 (£4.80, €6.20) and play it through the Gear VR using a compatible Samsung Galaxy smartphone.
Minecraft: Gear VR Edition comes with the same gameplay features as Minecraft: Pocket Edition for smartphones, including Creative and Survival modes, skins and multiplayer mode. Players can choose to play the game either in the default theatre view – which essentially replicates the experience of playing the game on a TV screen – or in what Oculus describes as a "more intense and immersive" first-person perspective, which puts players behind the eyes of their character.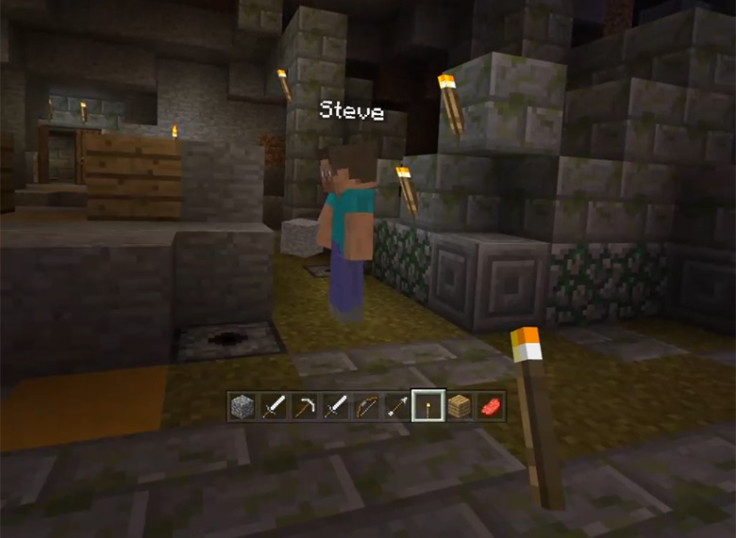 As well as headset and smartphone, Minecraft: Gear VR Edition also requires a gamepad to play.
Oculus CTO and Doom co-creator John Carmack had the following to say about the release: "Minecraft is a game that you can both figuratively and literally lose yourself in. Experiencing it in virtual reality changes it from an abstract activity to a visceral one – it goes from a sense of playing the game to one of being inside your world, and spinning around to find a creeper sneaking up on you leaves a powerful impression.
"Infinite worlds have been explored, shaped, and shared by millions of people, and now in VR; that sounds a bit like the fabled Metaverse."
Microsoft revealed in April that it's currently shifting about 10,000 copies of Minecraft every day. The game is also coming to the Oculus Rift in the upcoming release of Minecraft: Windows 10 Edition.