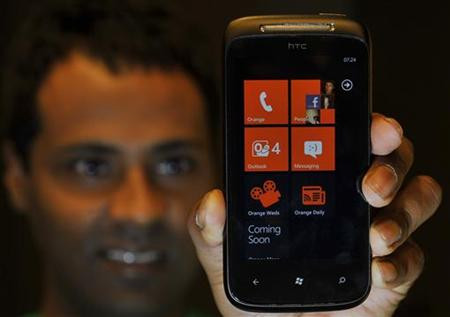 Microsoft is investing millions of dollars to train "hundreds" of new sales staff to boost sales of its ailing Windows Phone operating system.
The move was reportedly made to help combat the growing market dominance held by Apple's iOS and Google's Android operating systems.
Speaking to Bloomberg Microsoft's head of Windows Phone marketing Achim Berg alleged that forecasts by market analysts suggested that the OS would grow to account for at least 20 per cent of the market by 2015.
Berg later clarified that the decision to boost investment in training sales staff was an intentional ploy to ensure the analyst's predictions came true.
"This is a completely new platform, it takes time," Berg commented to Bloomberg. "It took time with Android, it took time with Apple. We have to show that we're very capable and that we have the fastest and easiest phone."
The news broke just after HTC unveiled its Titan and Radar Windows Phone Mango-powered smartphones. The two devices are set to be available from October and are expected to be amongst the first Mango powered devices to reach Europe.
According to the company's statement, the Titan will live up to its name, housing the largest LCD screen ever seen on an HTC smartphone, being around 4.7 inches large.
The Titan will also reportedly be contained in a 9.9mm thick aluminum case, housing an eight megapixel rear-facing camera and a 1.3 megapixel front facing camera. In its statement HTC confirmed the handset will be capable of recording high-definition 720p video.
HTC marketed its second Mango handset, the Radar, as a "People Hub." The device will reportedly include software allowing Radar users to stay in touch "using SMS, Facebook chat and Windows Live® Messenger in one conversation, without having to switch applications or disrupt the conversation flow."
The only technical details known about the device are that it will house a 3.8 inch screen and be contained in an aluminium unibody and be capable of recording high-definition 720p video.