If you liked the vintage DOS operating system, then you need to check out Microsoft's MS-DOS Mobile app, which is now available for Lumia smartphone users across the world.
Microsoft's MS-DOS Mobile app can be downloaded free of cost from the Windows Phone Store.
Despite offering the retro look and feel, MS-DOS Mobile does not affect the modern functionality of smartphones.
The app allows users to run existing applications, along with providing new features via the command line interface (CLI), thereby returning with the C:\ prompt.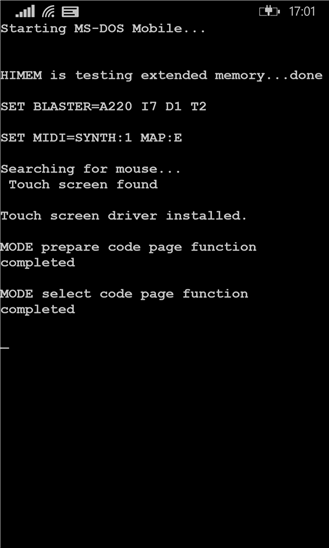 Users can perform a variety of tasks with the MS-DOS, by typing in commands. Some of the commands are mentioned below:
Cortana [search query]: Microsoft's personal digital assistant (PDA) Cortana is launched and displays the result of the search query keyed in.
HELP: lists out all DOS commands.
DATE: Current date is displayed.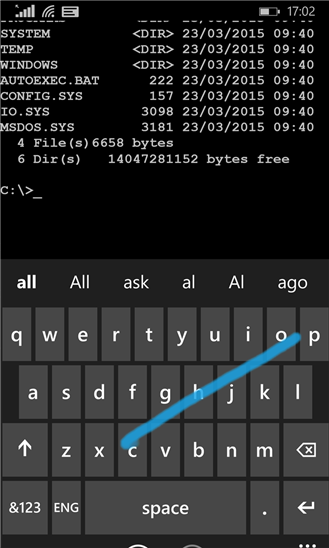 Microsoft Lumia users can also check out the <internet.exe> command that launches the Internet Explorer web browser.
Core Windows applications can be accessed by keying in either of the following commands: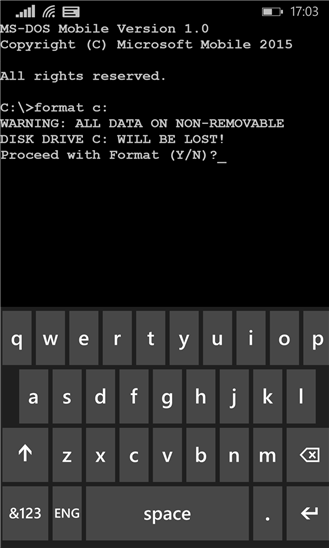 Pre-requisites to download MS-DOS Mobile app:
Before downloading the app, ensure that your Windows Phone 8.1 device fulfils the following requirements:
Phone identity
Video and still capture
Music library
Photos library
Media playback
Data services
Phone dialer
Movement and directional sensor
Speech
Web browser component
HD720P (720x1280)
WVGA (480x800)
WXGA (768x1280).