Microsoft rolling out fixes for touchscreen issues on your Lumia 535 starting 27 December
Check your smartphones on 27 December for OTA update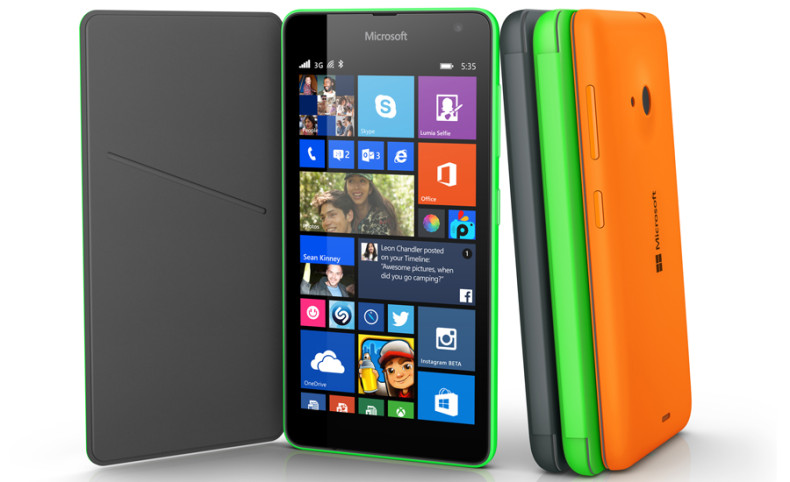 The first non-Nokia Lumia smartphone released by Microsoft, the Lumia 535, grabs eyeballs for its exclusive Microsoft branding and also for the fact that the mid-range smartphone is specifically targeted at first-time smartphone buyers and customers stuck on shoestring budgets.
However, the Lumia 535 has reportedly been plagued by issues, and early buyers of the device in Vietnam had reported about the existence of bugs that hinder a smooth touchscreen user interaction.
These touchscreen issues reportedly range from low touch sensitivity, to multi-touch detection not happening at its fullest.
These issues were even acknowledged officially by Microsoft which promised a fix for the issue. According to the Redmond-based company, Lumia 535 users experienced touch issues as the sensitivity of the phone's touchscreen was higher than normal.
Now, the fix to Lumia 535's touch problems is seemingly on the way.
According to a WMPowerUser report, Microsoft will release new updates that will contain fixes to Lumia 535's touch-screen issue.
The WMPowerUser report quotes an official Microsoft press release, and states that the above updates will begin their roll out starting from Vietnam.
This means that Vietnamese Lumia 535 will get to access Microsoft's Lumia 535 touch fixes first on 27 December, before the updates roll out to users residing in other countries.
However, exact availability of the 'touch-issues correcting update' for other regions of the world is yet to surface as of now, but updates are expected to seed to other Lumia 535 users shortly after the completion of the Vietnam rollout.
Lumia 535 users around the world can let us know about the reported touch issues and updates that address these issues, in our comments section.
Key hardware aspects of Microsoft Lumia 535
5in IPS display enclosed within Gorilla Glass 3
Microsoft Windows Phone 8.1 operating platform
Quad-core Qualcomm Snapdragon 200 processor, clocked at 1.2GHz
Dual SIM-card support
5MP primary camera
5MP secondary camera
1GB RAM
8GB internal storage
MicroSD card slot for expansion of internal storage, up to 128GB
3G, Bluetooth 4.0, Wi-Fi and microUSB connectivity
1905 mAh Li-Ion battery, with a claimed talk-time of up to 13 hours on 3G, and a music playback time of up to 78 hours
The 5MP primary and 5MP secondary cameras are an attractive feature within Lumia 535.