Microsoft's Lumia 535 Now Available in the US, Budget Smartphone Hits Europe, Will be Launched in UK Soon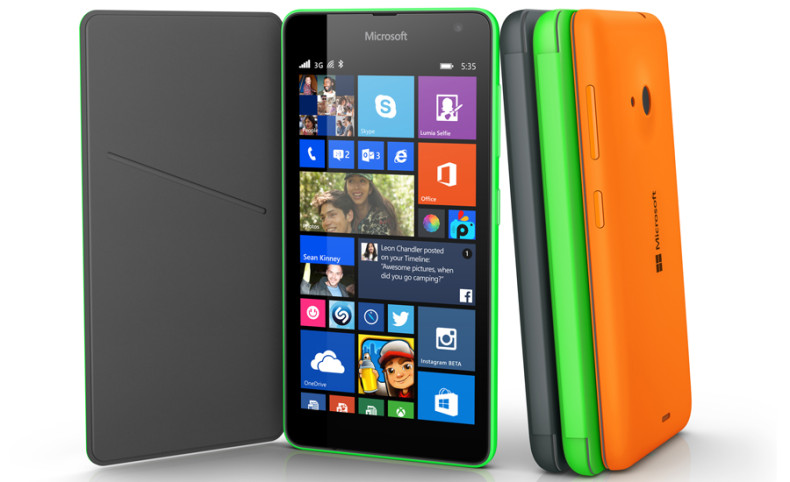 Microsoft's Lumia 535 has been drawing attention from across the world ever since it was unveiled recently in a few countries.
An important aspect of Microsoft's Lumia 535, is its 'affordability. The smartphone will be available for purchase in the UK for a price of less than £90. In India, the handset is priced at INR9,199 (£94, $147).
The device has not officially reached the United States; a country that is considered as a primary market for Windows Phone smartphones. But the Lumia 535 can be pre-ordered and purchased through other channels in the country.
This is the first non-Nokia branded smartphone launched by Microsoft, ever since the software giant took over Nokia's Devices and Services businesses last year.
How and where to order Lumia 535 in US
If you are eager to lay your hands on the 'low-cost' Lumia 535, then check out Expansys, which has priced the non-Nokia phone at $169.99 and claims of delivery in four days.
As of now, you can buy the Green colour variant of Lumia 535 on Expansys. The Orange, Green and White colour variants of the smartphone have also been listed as 'open for pre-ordering'.
Lumia 535 in UK
Lumia 535, which is confirmed to have a sub £100 price-tag in the UK, will be available soon. Microsoft Great Britain has listed the 'budget' smartphone on its portal, which means that an official launch in the UK is imminent.
Lumia 535 in rest of Europe
If you live in France, then check out Amazon France's official web portal, through which you can pre-order the Microsoft Lumia 535.
Amazon will be delivering Lumia 535, for a price of €109.
Key technical specifications of Lumia 535
The Lumia 535 incorporates the following key hardware aspects.
5in IPS display enclosed within Gorilla Glass 3.
Microsoft Windows Phone 8.1 operating platform.
Quad-core Qualcomm Snapdragon 200 processor, clocked at 1.2GHz.
Dual SIM-card support.
5MP primary camera.
5MP secondary camera.
1GB RAM.
8GB internal storage.
MicroSD card slot for expansion of internal storage, up to 128GB.
3G, Bluetooth 4.0, Wi-Fi and microUSB connectivity.
1905 mAh Li-Ion battery, with a claimed talk-time of up to 13 hours on 3G, and a music playback time of up to 78 hours.
The 5MP primary and 5MP secondary cameras are an attractive feature within Lumia 535.
Lumia 535 also comes with Microsoft's Lumia Denim update over its Windows Phone 8.1 operating platform.
Users of the smartphone can also check out for Redmond's personal digital assistant (PDA) Cortana, which means that the new "Hey Cortana" voice-command should work actively.