Microsoft Sets $84.3m Annual Pay Package for New CEO Satya Nadella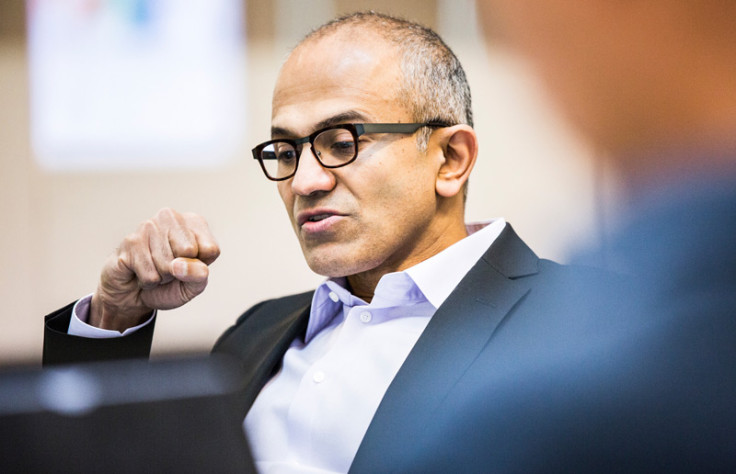 Microsoft boss Satya Nadella is given a pay package worth an estimated $84.3m, one of the biggest in the technology industry.
Nadella, who was appointed as Microsoft CEO in February 2014, received a salary of $918,917 (€719,574, £569,892) and a $3.6m bonus for the fiscal year ended on 30 June, according to a filing with the US Securities and Exchange Commission.
His package also includes stock awards worth nearly $79.8m, but most of the payments will be made over several years.
Excluding long-term stock awards and a $13.5m one-time retention award, Nadella's compensation is worth $11.6m, according to Microsoft.
A long-term performance-based stock award valued at $59.2m will be given after 2018, depending on Microsoft's share performance compared to other companies in the S&P 500 index.
Nadella is the third CEO in Microsoft's history, followed by Bill Gates and Steve Ballmer, who are the largest shareholders of the company.
"Until the appointment of Mr. Nadella, the compensation structure for our CEO differed significantly from those of almost every major global company," the company said.
"Neither Mr. Gates nor Mr. Ballmer received any equity incentive compensation given the intrinsic alignment with shareholders and the wealth-building opportunity their existing Microsoft shares afforded. Historically, this compensation structure produced actual total compensation for our CEO that was significantly lower than that of the chief executive officers of our peers."
The company noted that it has conducted a comprehensive review of pay structures for CEOs at comparable companies to decide on Nadella's package.
© Copyright IBTimes 2023. All rights reserved.