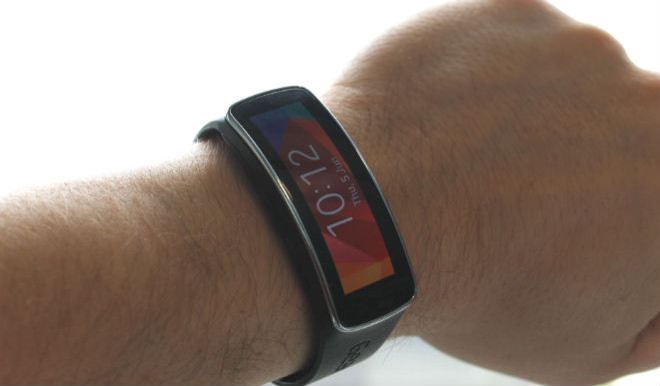 Microsoft, which recently forayed into the wearables segment with the bizarre wireless charging trousers, is set to make a serious push into the market with the launch of a smart fitness band.
According to a report in Winsupersite, the Redmond based company will release a fitness band that is expected to rival Samsung's Gear Fit series of wearable devices.
The latest report comes after Microsoft was earlier rumoured to release a smartwatch this summer which was expected to feature cross-platform support.
Winsupersite, quoting sources within the company, states that the Microsoft smart fitness band will feature smartphone-based notifications, which means users can expect it to provide smartwatch-like functionality.
However, the most critical feature of Microsoft's smart fitness band would be its cross platform support. The Winsupersite report states that the smart fitness band will work with all major smartphone platforms and rival devices.
Cross-platform
Cross-platform support should naturally provide an edge to Microsoft's smart band once the gadget is official, considering the fact that Samsung's Gear Fit series works only with a limited number of Samsung's own Galaxy smartphones/tablets, while Android Wear devices only work with the latest Android smartphones.
The rumoured Apple iWatch is also expected to synchronise only with iOS.
Feature-wise, the Microsoft smart fitness band is expected to feature similar functionality to Samsung's Gear Fit including in-built sensors to monitor and improve user fitness.
People using Microsoft's fitness band should be able to track and monitor heart rate during walks or when jogging. Other features, like smartphone application synchronisation, reminder display, and various interaction features such as incoming call reject, quick reply to messages and alarms, can be expected in the Microsoft smart fitness band.
Microsoft is expected to put a competitive price tag on the fitness band once the gadget goes official. Currently, both Samsung's Gear Live smartwatch and Gear Fit tracker cost £169.
Microsoft's smart fitness band is slated to be released sometime during Q4 2014.