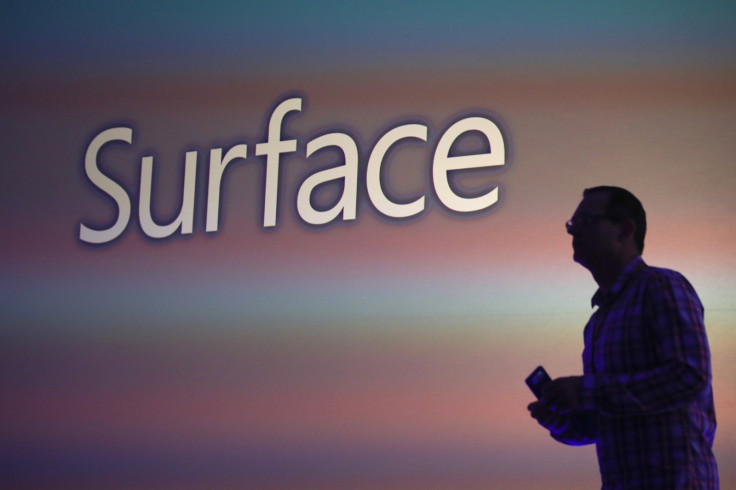 Amid rumours of Microsoft's high-end Lumia series Windows 10 Mobile devices, appears a new report revealing the details of Microsoft's own brand – the Surface phone.
Codenamed Project Juggernaut Alpha, Microsoft's upcoming phone will reportedly be sold as Surface Mobile and will be available sometime at the end of 2015 or early 2016.
The phone has been currently tested internally with Windows 10 Mobile preview build 105140, suggests a leaked screenshot obtained by WMPU, which has also shared its hardware and software details, having being tipped by its anonymous source.
Microsoft's Surface Mobile will sport a 5.5in screen with resolution at 1440 x 2560 pixels. The screen would be protected by Gorilla Glass 4.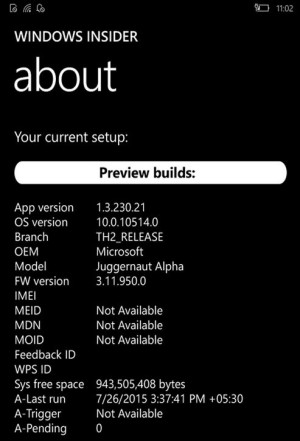 Intel's Atom x3 (codenamed SoFIA) chip featuring a quad-core processor with 64-bit computing is said to be the power house of the smartphone.
Announced in March during the Mobile World Congress in Barcelona, followed by an official unveil in April, Intel's Atom x3 belonging to the low-cost System-on-chip will be available in the 4G LTE and 3G version. The Atom x3 would be paired with 4GB RAM (3GB RAM for low-end but 4GB in case of higher-end devices)
As for camera technology, the phone is expected to pack a 21 megapixel PureView Zeiss sensor in the back and an eight megapixel wide-angle Zeiss camera sensor in the front.
The operating system is Windows 10 Mobile. It looks like Microsoft will not offer a lower storage variant, as the spec sheet lists 64GB and 128GB storage options only with MicroSD card support for additional space up to 256GB.
Another interesting feature is the support for Surface Pen, similar to the S Pen that the Galaxy Note series uses. Other key elements include USB Type-C and wireless charging.
In terms of build quality, the phone is said to have a unibody made from aluminium and magnesium. Keep in mind that these details are at early stage and is subject to change.