Microsoft has cut the price of its Surface Pro tablet by $100 (£60) following an earlier price cut to the Surface RT, as the company struggles to remain relevant in the tablet market.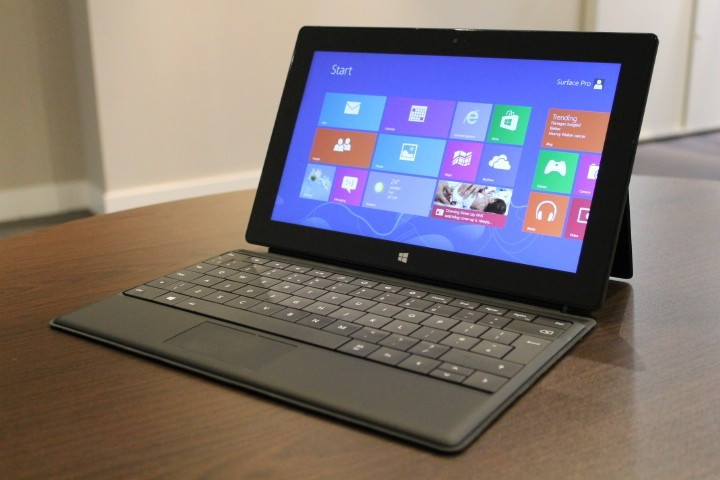 The Surface Pro is now available in the US at $899 until 29 August, with the tablet's price also lowered in Hong Kong, Taiwan, Canada and China.
IBTimes UK contacted Microsoft asking if the price cut would apply to Surface Pro tablets in the UK. The company replied saying: "We don't have anything to share on that at present."
The price cut comes after Microsoft also lowered the price worldwide of its cheaper Surface RT tablet. Originally available in the UK at £399, the Surface RT is now available from £279.
The price cuts come as Microsoft struggles to sell the Surface tablet despite a widespread and costly advertising campaign. After launching in October of last year, the Surface RT managed to ship just 900,000 units during the first three months of 2013, trailing well behind rival tablet makers Apple and Samsung.
"Have to do better"
In its second quarter earnings figures, Microsoft reported it had taken a $900m charge on Surface tablets, suggesting that around six million of the devices remain unsold. As a result of the markdown, Microsoft's share price dropped 5%.
"We do know we have to do better, particularly in mobile devices," said Amy Hood, Microsoft's chief financial officer, in response.
Global shipment figures for the second quarter show that Microsoft is continuing to struggle in the tablet market. Though the company was listed as one of the top five tablet vendors during the first quarter of 2013, data from the IDC shows that Microsoft has now slipped out of the top five, replaced by rival companies Lenovo and Acer.
Worldwide shipments of Windows-based devices have also seen minimal growth, with 1.8 million devices shipped in the second quarter compared to 1.6 million in the first quarter.
That leaves Microsoft with less than 3% share of the tablet market, compared to the 18% controlled by Samsung and 32% controlled by Apple.
However, the company is rumoured to be updating its Surface RT tablet in the near future. According to Bloomberg, which spoke to unnamed people "with knowledge of the company's plans", Microsoft is looking to replace the Nvidia Tegra chip currently found in RT devices with Snapdragon processors developed by Qualcomm.