Pricing Hints for Microsoft Surface for Windows RT
Microsoft Surface for Windows RT tablet is powered by ARM-based processor.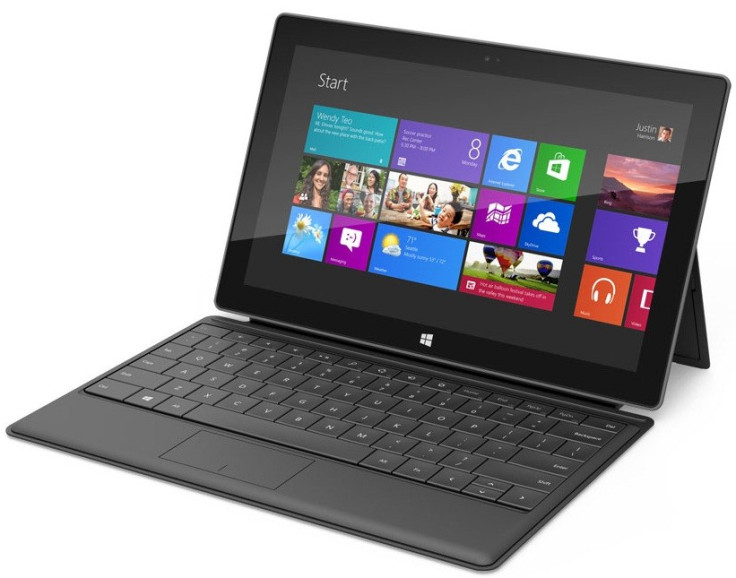 Microsoft announced two tablets - Surface for Windows RT and for Windows 8 Pro - four months ago but has yet to release pricing details. However, Dummies.com may have inadvertently provided a clue to that detail.
The Web site, part of a chain dealing in a popular range of guide books on various topics, has announced a contest the winner of which will win one Surface for Windows RT and one copy each of the book Windows 8 for Dummies and Surface for Dummies. The approximate retail price of the entire award (tablet + books), Redmond Pie notes, is $350 (roughly £220).
Now, the Web site lists the Windows 8 and Surface books at $24.99 and $19.99 respectively, (roughly £16 and £12 respectively), meaning, by deduction, the Surface tablet should be worth about $305 (about £192). We should stress this is a very approximate calculation and certainly not the final cost of the tablet but it does provide a reasonable indication.

Now, according to estimates from sources in the supply chain, the production price of the Surface RT tablet is between $300 and $400 (between £190 and £250) and the tablet's price will be less than $399 (£250).
These estimates accord better with the deductions from the Dummies.com contest, compared to a report on Engadget, in August, which suggested the Surface RT would retail at $199 (£125).
Meanwhile, the hardware cost of the Windows 8 Pro tablet will be between $100 and $200 (£60 and £120) more than the RT version, which translates into a price point in the range of $500 and $700 (£310 and £435).
Again, all of this fits earlier remarks from Microsoft chief executive Steve Ballmer, who hinted at a price range (albeit an expansive one) of $300 to $800 (£190 to £500). Ballmer reasoned that this range was the "sweet spot" for the PC market and Microsoft would look to capitalise on this market segment.
The Surface for Windows RT and the Surface for Windows 8 Pro both feature 10.6in ClearType HD displays. The Surface for Windows RT, the consumer-focused model, is powered by an ARM-based processor whereas the Surface for Windows 8 Pro, the business-focused model, uses a third-generation Intel Core chip. Both tablets have an integrated kickstand to make the devices stand upright, a Touch Cover and a keypad. The models will be available in progressively larger memory configurations, from 32/64GB for the Windows RT version to 64/128GB for the Windows 8 Pro model.
© Copyright IBTimes 2023. All rights reserved.