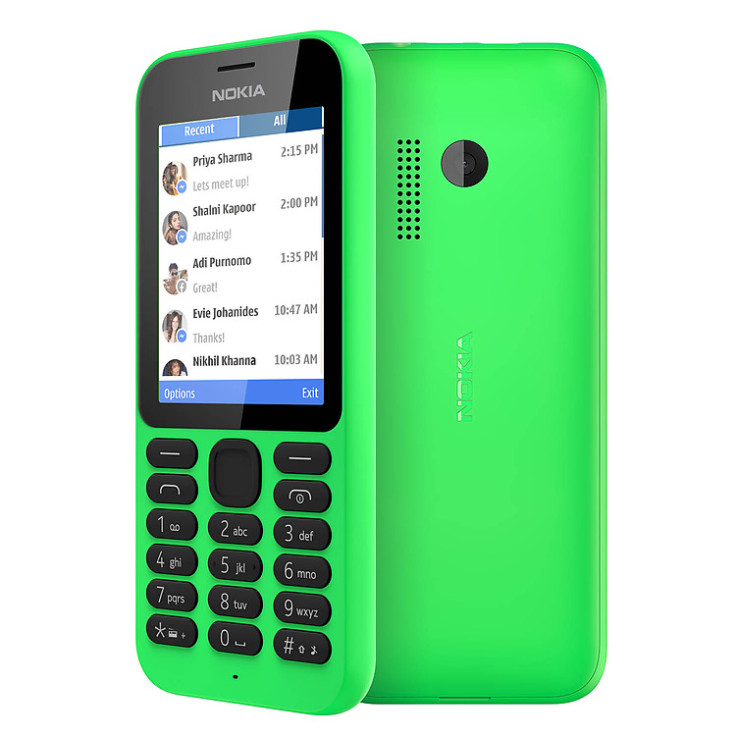 Microsoft has revealed a new Nokia branded feature-phone running the Series 30+ operating system - the Nokia 215. It boasts a very really affordable price at just $29 (£20, INR 1900). Microsoft notes that this price is before taxes and subsidies, and will likely vary by market operator.
The Nokia 215 has been announced in single SIM and dual SIM variants, and only supports 2G network technology (GPRS and EDGE). This positions it firmly as an entry-level device for basic internet communications using Opera Mini for web browsing and providing Facebook, Twitter, and Messenger as native social apps.
It will be available in select markets in the Middle East, Africa, Asia and Europe in Q1 2015, in colours of bright green, black, and white. The Nokia 215 also boasts a flashlight mounted on the top of the device.
Microsoft's Nokia 215 should do well to compete in the UK with low-end feature phones, such as the Karbonn A50S which costs £26. In South Asian markets, Nokia 215 should do well to serve the growing trend of users getting online via mobile-phones.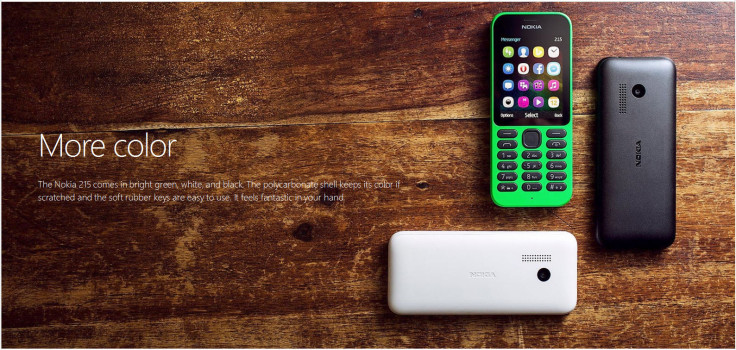 Being an low-cost feature phone, the Nokia 215 has technical specifications that seemingly complement its £20 price tag.
Key hardware aspects of Nokia 215 series 30 feature-phone:
2.4in display.
Nokia Series 30+ software platform.
VGA rear camera.
Dual SIM-card slot.
2G, EDGE connectivity supported.
Keypad user input interface.
Bluetooth 3.0, microUSB connectivity.
8MB internal storage.
MicroSD card slot for expansion of internal storage up to 32GB.
1100 mAh battery which is claimed to offer a maximum talk-time of up to 20 hours on 2G, and maximum music playback time of up to 50 hours.
Maximum standby time claimed to be offered by the 1100 mAh battery is 50 hours.
Opera Mini web browser built-in.
Native games built-in.