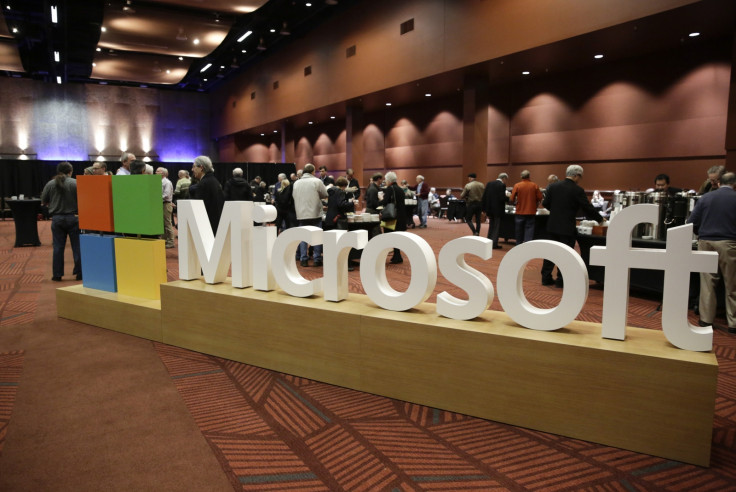 Microsoft has won a massive $927m contract to provide technical support to the Defence Information Systems Agency, the Pentagon said in a statement, Reuters reports.
Earlier this year, the software giant announced that the US Department of Defence would upgrade four million devices and systems to Windows 10 within a year.
"Today's government agencies face new and emerging challenges that range from a constantly shifting threat landscape to managing multiple platforms and devices in the enterprise environment," corporate vice president of Microsoft's Windows and Devices Group Yusuf Mehdi wrote in a blog post in February. "The modern threat landscape has never been more challenging – driving tremendous costs and risk to the security of critical information.
"Because the US Department of Defence is a prime target of cyber criminals and one of the largest and most complex organisations in the world, its leaders know the importance of securing its baseline systems."
In November 2015, Terry Halvorsen, CIO for the DoD issued a memo instructing Combatant Commands, Services Agencies and Field Activities to quickly deploy the operating by January 2017.
"If you have an impending need to survive you will need to innovate," Halvorsen said, adding that the agency's networks are "getting shot at" almost daily. He added that the DoD spends around $38m every year on cybersecurity on IT and cybersecurity and needs to employ innovation at a faster rate to make sure its systems are more secure, efficient, cost-effective and stream-lined on one platform.
Susie Adams, CTO of Microsoft Federal, called the move "the largest enterprise deployment of Windows 10 to date".
"It's no secret that government agencies require a level of safety and security that is unmatched in the enterprise market," Adams wrote in February. "Constantly evolving security threats, managing continuous updates on multiple platforms and devices, and slow upgrade cycles are just a few of the challenges facing government CIOs who are looking to standardise and secure agency baseline systems."
In January 2013, Microsoft won a $617m contact with the US Defence Department to provide its latest products and software, including Windows 8. The three-year deal gave the US Army, Air Force and Defence Information Systems Agency access to the latest versions of the company's products, including programs such as Microsoft Office 2013 and SharePoint 2013.