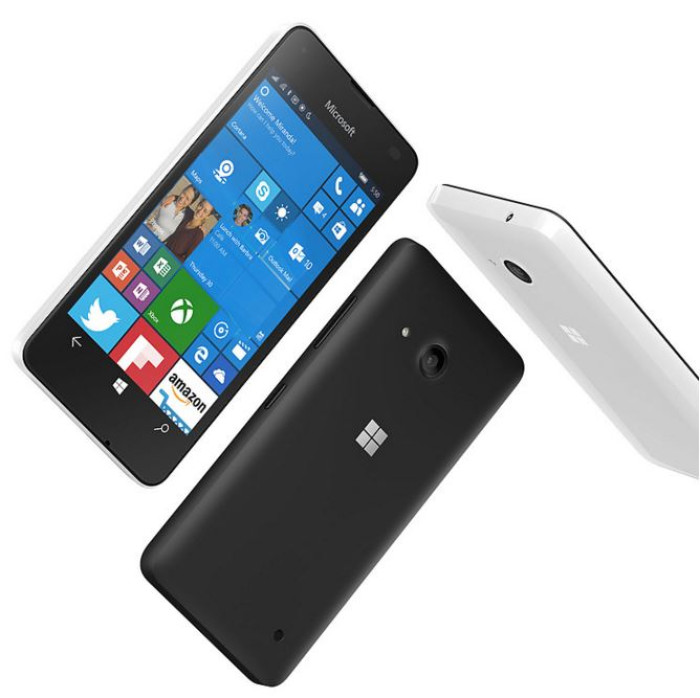 Microsoft's Windows 10 powered Lumia 550 is now available for purchase in two colour variants – matte black and glossy white – in select markets around the globe. The entry-level 4G LTE model was unveiled alongside the Lumia 950 and 950 XL, which are also on sale.
For those in the UK, high-street retailer Carphone Warehouse, which began pre-orders in November, now has the handset in stock, with the SIM-free model priced at £89.99, whereas the on-contract price starts at £9.50. For Pay Monthly deals, the retailer has listed a number of network operators such as EE, Vodafone, iD and O2 from whom you can choose your best tariff.
Other retailers such as Clove, Unlocked Mobiles and Expansys have also begun pre-orders, with the first stocks expected to hit the stores on 10 December. Users in the US can also buy the phone in select markets starting at $139. The wider availability in other regions will follow in the coming weeks, confirms Microsoft.
The retail price might vary depending up on the regions where it goes on sale. Even the Cortana experience might vary by region, depending on its availability.
"From the moment you turn on the Lumia 550 smartphone, you'll experience Windows 10, signature Microsoft apps and services such as Microsoft Office (Word, Excel, PowerPoint), Cortana, OneDrive, Outlook Mail and Outlook Calendar, and Skype on a premium 4.7" HD display. The familiar and consistent Windows 10 experience now extends from the PC and tablet to the phone," says Microsoft in its official blog post.