Shirtless South Korean soldiers conducted an exercise in heavy snow in Pyeongchang, about 180km east of Seoul, in temperatures below -20°C.
More than 150 Chunma Special Force Army members stripped off their shirts and shouted army slogans during a physical strength training exercise.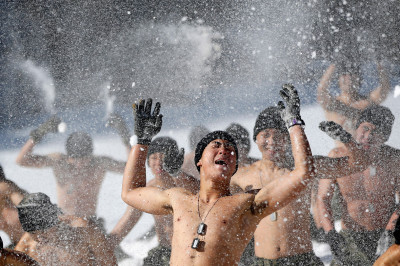 The soldiers also waded through frozen water, abseiled from helicopters and skied down the slopes of the snow-covered mountains.
The special winter training is aimed at increasing soldiers' endurance skills to their limits.