Around 26 migrants – including an unknown number of children – are feared to have drowned after a dinghy capsized as it made the hazardous crossing from Turkey to the Greek island of Lesbos. The incident is the second of its kind in the past 24 hours after a similar incident in the same stretch of ocean yesterday, 19 September.
Rescuers went to the scene after people were spotted in the water. A Lithuanian helicopter from the EU border agency Frontex is scouring the ocean, along with two vessels which have rescued 20 of the 46 migrants believed to be on board.
Yesterday up to 14 people are thought to have drowned, including a five-year-old child, when a boat capsized in the same stretch of water. Two others made it ashore, one of them suffering from hypothermia.
Continuing crisis
Amir Khan is currently in Lesbos delivering aid and presents to refugees. The boxer says he was compelled to do something after seeing the photograph of drowned Aylan Kurdi which shocked the world.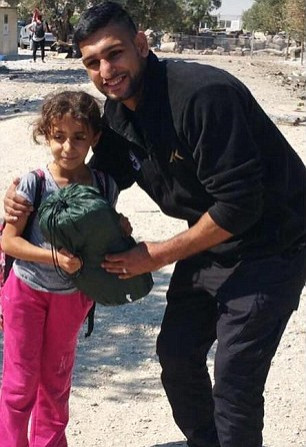 "It's heartbreaking to see images of children losing their lives as their families flee from devastating conflict," said Khan. "What's even more disturbing is knowing that many more lives will be lost unless we provide urgent aid to these refugees who don't have anyone to turn to. I'm just amazed at how many people came together to donate so much and it just shows how generous and kind the British public really are."
According to the Italian lifeguard 4,343 migrants have been rescued from the seas off Libya in just one day. Hundreds of thousands have entered Europe via Italy and Greece in 2015. Many of them are now making their way through the continent, enduring many hardships as countries begin to seal their borders. Most migrants are heading to Germany and other northern European countries.
Hungary and Croatia are involved in a bitter war of words after Croatia transported hundreds of refugees to the border. Hungary says Croatia is in violation of international law. Up to 10,000 migrants have entered Austria in the last 24 hours. An EU meeting will take place to discuss the crisis this Wednesday (23 September).