Migrants seek new routes to Germany, Sweden as neighbouring countries shut borders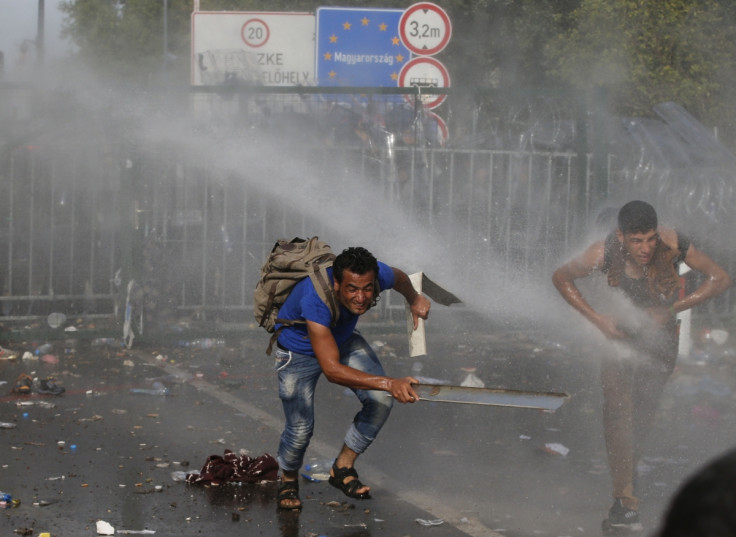 With Europe experiencing a massive influx of asylum seekers from conflict-ridden Syria, Iraq and other Middle Eastern countries, migrants trapped on the Croatian border are seeking newer routes to head to northern European countries such as Germany and Sweden. Croatia closed its borders on Friday, 18 September, as authorities struggled to cope with more than 11,000 migrants arriving there.
On the same day, Hungary said that it had started to build a razor-wire fence with Croatia to stop the desperate migrants from entering the country. However, Slovenian said it "might seek to form corridors and allow migrants a safe passage through the country", BBC reported.
As thousands of migrants seek to pass through south-east Europe and cross into Germany and Sweden, countries such as Croatia, Hungary and Austria have been caught off-guard, unable to cope with the large number of migrants.
Meanwhile, thousands of Syrian migrants seeking asylum in Europe were repeatedly shunted from Hungarian, Croatian and Slovenian borders. They then shelved transport routes and started walking through farms to countries of their choice, reports said.
According to EU laws, migrants seeking refugee status in a member nation need to register with the first country they enter. With countries overwhelmed by the unfolding crisis, the EU will hold talks next week to sort out concerns of its members.
Initially, Croatia had said it would welcome migrants, but made a U-turn on Friday after it saw 17,000 people seeking asylum and crossing in from Serbia. The non-Schengen state then closed its border with its neighbour and stopped migrants from entering.
However, Hungarian authorities accused Croatia of flouting EU laws and sending migrants further north without registering them. Hungary claimed "a train carrying more than 1,000 migrants and about 40 Croatian police had arrived unannounced". The officers were being sent back, while the large number of migrants were being sent to be registered "near the border with Austria".
But, Austria stated "it had not co-ordinated with Hungary to take the migrants". It said it reserved the right to deny entry to migrants who had not requested asylum and wanted to continue travelling north to Germany or elsewhere.
© Copyright IBTimes 2023. All rights reserved.