Migrant crisis: Are Isis terrorists infiltrating refugee boats to Europe?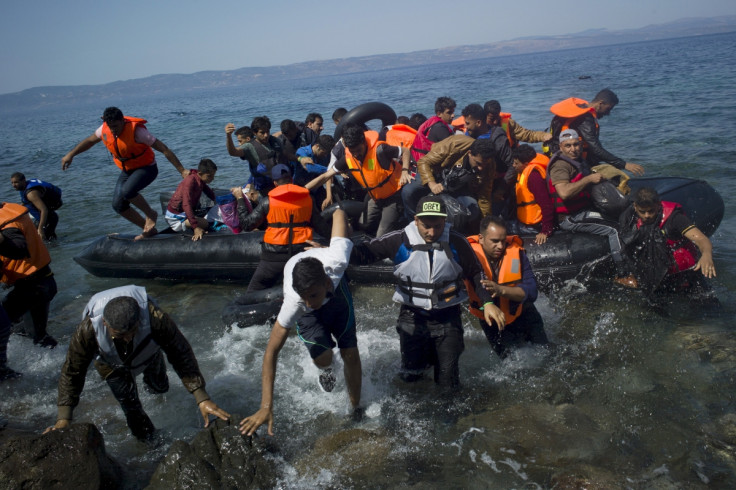 Lebanon's education minister Elias Bousaab became the latest in a series of politicians to say that Islamic State (Isis) militants may be infiltrating migrant boats carrying would-be refugees to Europe. His and similar claims have been used by nationalist parties across the EU to advocate for tougher immigration policies.
In Britain, Ukip has warned more vocally than any other party about the risks of Islamist intrusions. Launching the party campaign for Britain's EU referendum at the beginning of September, leader Nigel Farage said there was a "very genuine fear" that IS could exploit the migrant crisis to carry out atrocities.
"When [IS] say they will use the migrant tide to flood Europe with 500,000 of their own jihadists, I think we better listen," he said, citing threats made by IS supporters online. "Five hundred thousand may not be realistic but what if it's 5,000, what if it's 500?" he asked.
"There have been no confirmed cases, zero!"
- Italian MP Giorgio Brandolin
More than 500,000 migrants have crossed EU borders this year, adding to the 280,000 who arrived in 2014, according to the 28-nation bloc border agency. Many fled war in Syria and Iraq – where IS has a strong presence – or boarded rickety boats for Italy in Libya, where the extremist group is also active.
The possibility that even a tiny number of them are trained jihadists is indeed a matter of concern for European governments. However there is little proof this is actually happening, according to officials and analysts.
Italy, which with Greece is the main entry point for asylum seekers travelling via sea, hasn't had any case of known terrorists disembarking from a migrant boat over the last two years, a lawmaker with inside knowledge of related investigations told IBTimes UK.
"There have been no confirmed cases, zero!" said Giorgio Brandolin, the deputy chairman of a cross-chamber parliamentary committee on immigration and security. "Terror groups spend money on training militants; it makes no sense for them to send them over on death boats, risking them drowning on the way," he said.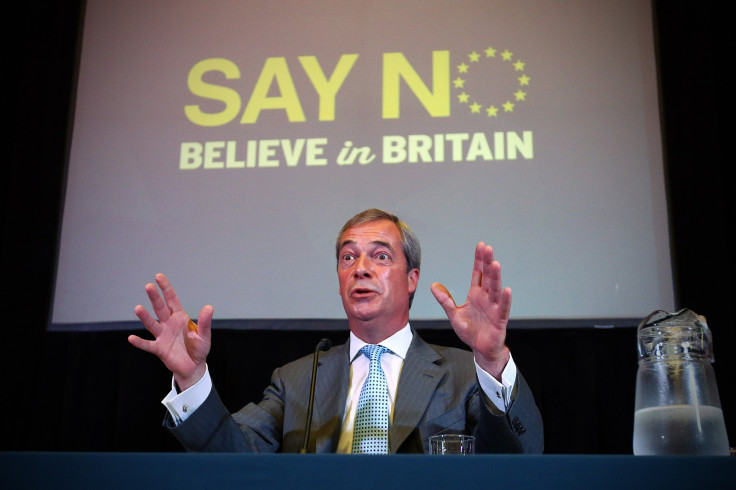 Similarly at European level, Afzal Khan, the vice chair of the EU parliament subcommittee on security and defence, told IBTimes UK that he had also no information on Islamists arriving disguised as migrants. "The only thing I have seen evidence of has been European citizens going into Syria and committing terrorist acts. I have not come across any evidence the other way around," the Labour MEP said.
Bousaab himself said his statement was based on "a gut feeling" rather than hard evidence.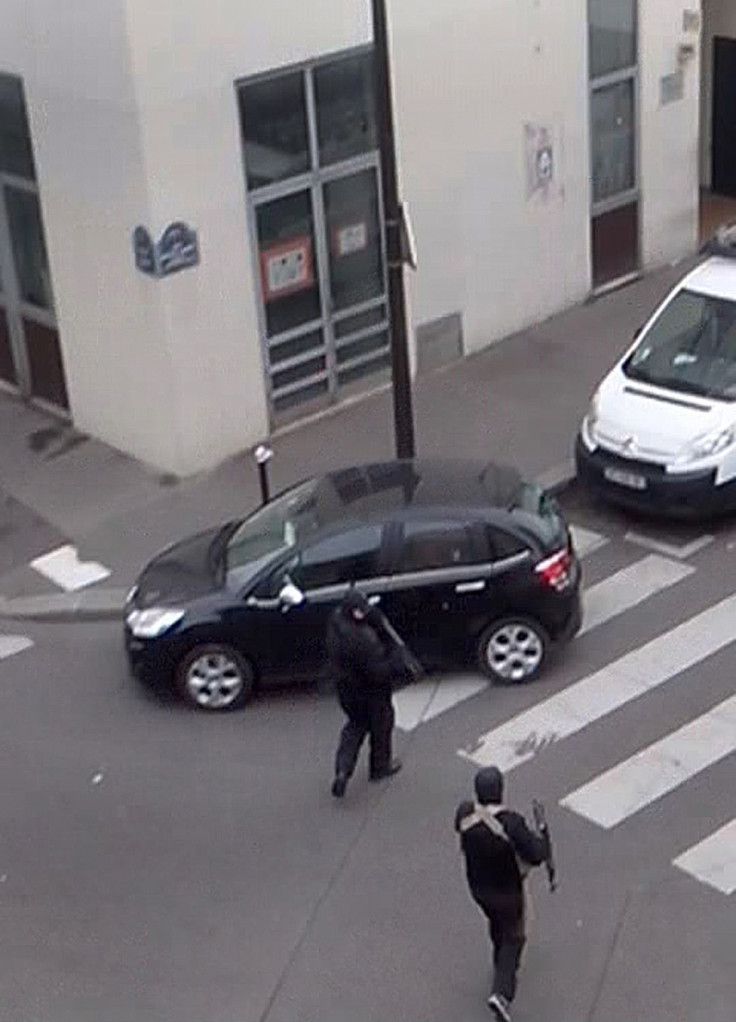 Gunmen return to their car after their attack on the offices of French satirical weekly newspaper Charlie Hebdo (seen at rear) in this still image taken from amateur video shot in Paris
Getty
Most Islamist attacks that hit Europe in recent months, like the shootings at Charlie Hebdo magazine in Paris and at cultural centre and synagogue in Copenhagen, have been carried out by young men born, raised and radicalised in the country they then chose as target rather than by foreign jihadists. Ayoub El-Khazzani, the 25-year-old Moroccan who allegedly opened fire on a passenger train in France last month, had been living in Europe for years. He is believed to have travelled to Turkey and possible to Syria in May but is not known to have come back on a migrant boat. Would-be refugees are usually fingerprinted and identified upon reaching European shores.
There have been reports that Salafist preachers in Europe are targeting freshly arrived refugees for radicalisation, as well as cases of migrants who went on to apply for asylum and had their request turned down over suspected terrorist ties.
Christopher Hein, the director of the Italian Council for Refugees (CIR), a charity helping migrants with asylum applications, said they had a handful of beneficiaries who turned out to be suspected Islamists from 2010 to 2013 but none over the past couple of years.
"It doesn't mean that it's certain there have been no cases at all but I can assure it's absolutely a residual phenomenon", he said.
The Greek interior ministry said they could not disclose the number of asylum application they recently denied because of suspect terrorism links, as the information was confidential and classified. Greek police did not reply to questions regarding suspects who had reached the country but did not apply for refugee status.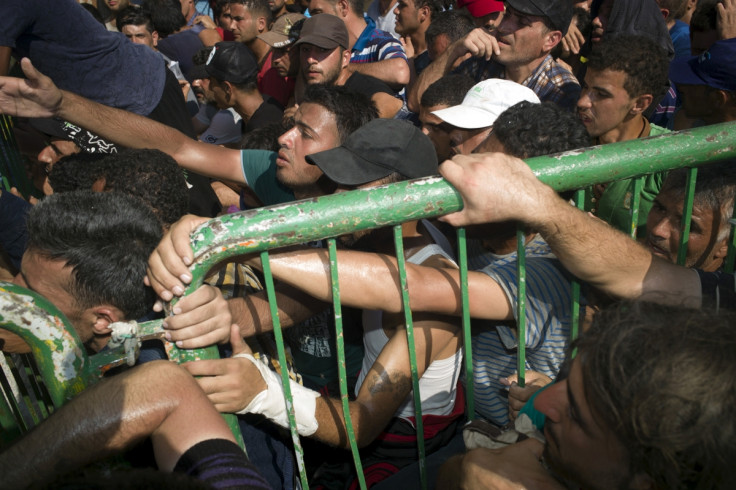 Similarly in the UK, the Home Office said information on asylum denials related to terrorism was protected on the grounds of national security.
Ukip's migration spokesman, Steven Wolfe MEP, told IBTimes UK that was the reason they also had no evidence of Islamist migrants. However, he said that regardless of the numbers the prospect was still concerning.
"It is a key point that we cannot afford this risk so we need to be alert and we need to take all the necessary precautions to prevent that"
- MEP Afzal Khan
"The issue was very pressing before because there were always routes into Europe. As we have seen in the past few weeks, it's obvious that it is easy to travel into Europe over the borders, whether it is through Macedonia up to Hungary or whether you are coming in through Serbia or Turkey," he said.
In his campaign launch speech, Nigel Farage mentioned as proof that IS fighters had already arrived in Europe Majid Touil, 22, a suspected Islamist militant who was detained on a Tunisian arrest warrant in the northern Italian town of Gaggiano in May. Tunisian authorities alleged he was involved in the Bardo museum attack that killed 22 people.
However he claims to be innocent and doubts have been raised about his supposed role in the shooting. The Moroccan was initially described as one of the key figures in the 18 March attack, but it soon became clear he had arrived in the Sicilian port of Porto Empedocle aboard a crowded migrant boat from Libya in mid-February.
There he was identified, photographed, fingerprinted and issued with an expulsion order, not because considered a security threat but because Rome doesn't grant Moroccans immediate right of asylum. He neglected the loosely enforced order and reached his mother and siblings who live in Gaggiano and described him as a young man who prefers local bars to the mosque.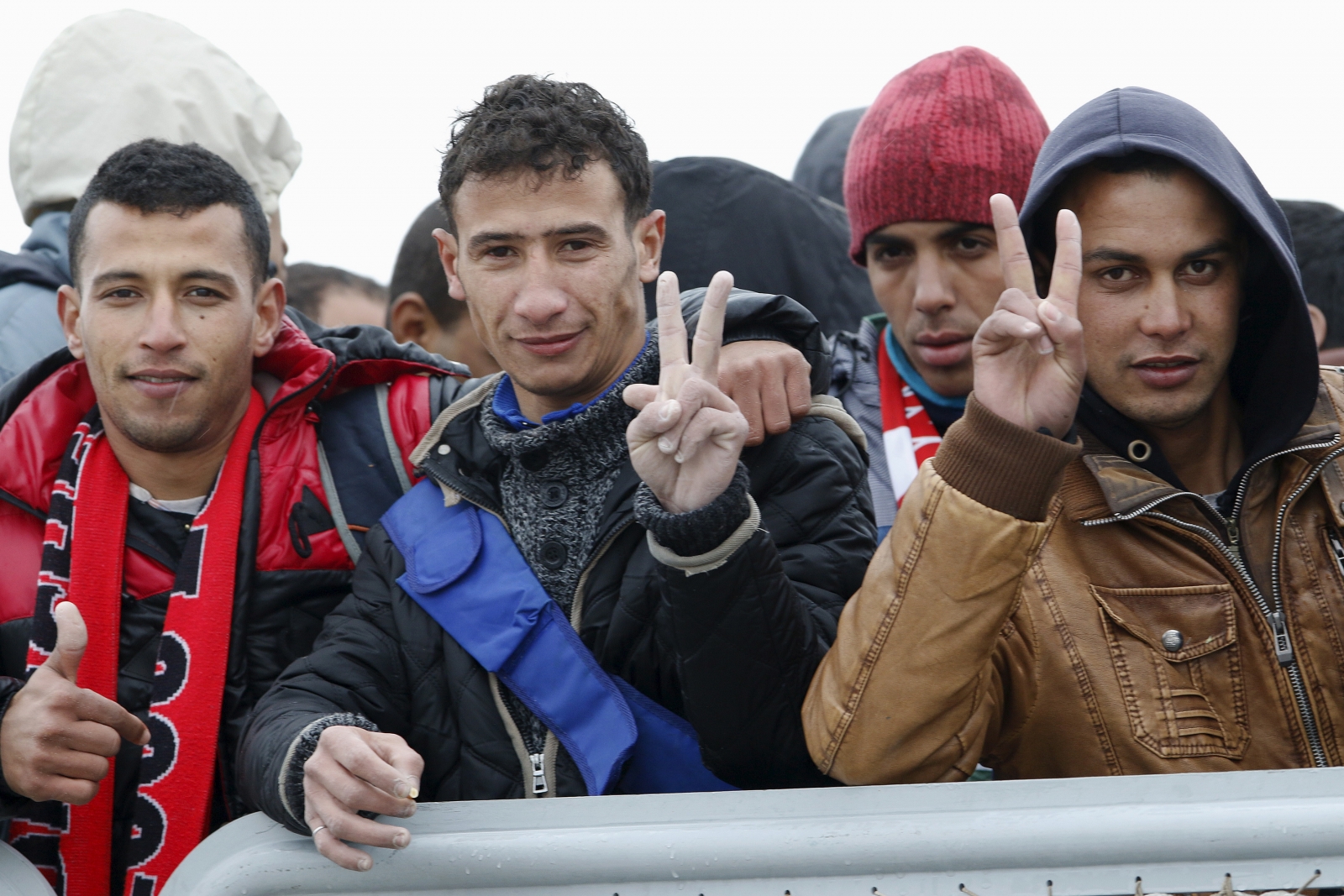 Authorities confirmed he was attending class at literacy school near Milan when armed men stormed the museum in Tunis.
He is facing extradition to Tunisia on allegations he provided logistical support to the attackers and remains in remains in jail pending Italy's lengthy judicial proceedings. Details of accusations laid out against him should become clearer in the coming weeks as Milan prosecutors are due to file their arguments for extradition. His lawyer Silvia Fiorentino said Touil came to Italy to join his family and has nothing to do with the events at Bardo museum. "I believe and hope he will not be extradited," she told IBTimes UK. Tunisian authorities arrested roughly 50 people in a crackdown on alleged Islamic militants in the wake of the shooting.
Brandolin said Touil's case and the terrorist threat posed by the migrant influx have been overblown by nationalists across Europe for political gain. "People's fears are exploited to blur their minds. There is a lot of manipulation and little information," he said.
Nevertheless the MP with Italy's ruling centre-left Democratic Party said authorities remained watchful since Islamic terrorism was doubtless a matter of concern. His views were echoed by Khan, who said: "It is a key point that we cannot afford this risk so we need to be alert and we need to take all the necessary precautions to prevent that".
However, he noted, referring to Bousaab's claim, "We cannot go around making policies based on gut feeling. Policies have to be based on evidence."
© Copyright IBTimes 2023. All rights reserved.